The global airline alliance, SkyTeam recently opened its brand new lounge at Vancouver International airport (Canada). Located next to the shops and gate 53, in the brand new Duty Free area in hall D, the new SkyTeam lounge will offer Elite Plus members and First and Business class customers travelling on the alliance's member airlines, including Air France, an enhanced travel experience in Vancouver.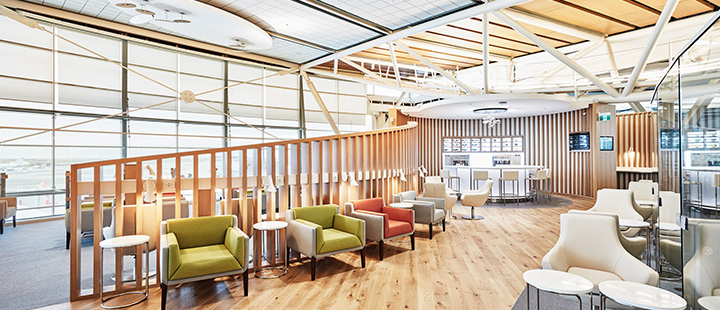 With its two separate wings and bay windows, the new SkyTeam lounge in Vancouver spans some 528 sq. m and offers panoramic views over the runways and mountain ranges of the region.
Customers can enjoy the best that Vancouver has to offer at the airport –
– a diverse buffet selection of hot and cold dishes comprising local produce including smoked salmon freshly caught in the waters off the West Coast;
– a noodles bar, for dishes cooked to order by the chef;
– a large choice of hot and cold drinks, including a selection of beers* produced in local breweries and a selection of wines from local vineyards;
– seating capacity for 126 customers, divided between two wings;
– a dedicated business area, together with a separate TV room for keeping up to date with the latest news;
– shower stalls to feel refreshed before the flight.
Designed to offer customers a VIP experience before their flight, this lounge is the first SkyTeam lounge in America and the seventh SkyTeam-branded lounge in the world.