Leading low cost coach operator megabus.com today (16 November) announced a new partnership with Brighton based transport company CrewFlyer.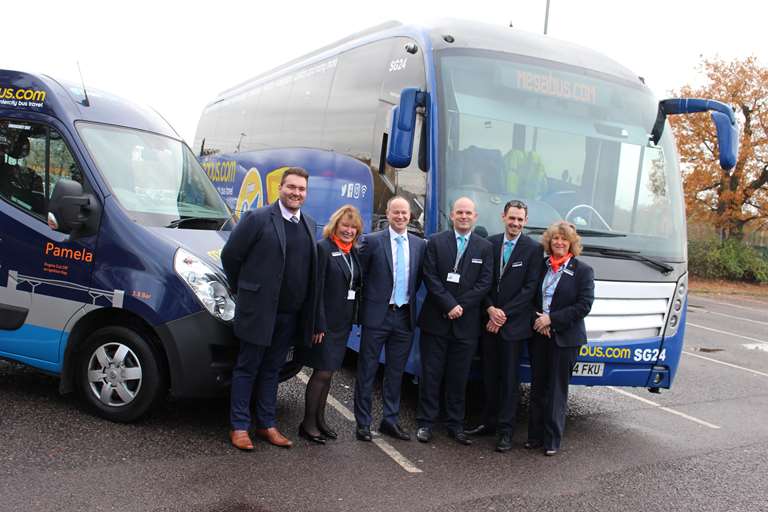 From today, passengers travelling between Brighton and Gatwick Airport will be able to purchase tickets for travel on CrewFlyer services from megabus.com – part of international transport group Stagecoach. The new services will be available 24 hours a day, seven days a week, 365 days a year.
Offering a luggage allowance of two hold bags and a hand bag or laptop bag, passengers taking the service will be offered complimentary tea, coffee, hot chocolate and cappuccino on departures from Brighton Coach Station.
Mark Venables, Managing Director for megabus.com said: "This is a very exciting partnership for us and we're delighted to be able to introduce this brand new route to our network for our passengers."
Adam Miller, Managing Director for CrewFlyer Ltd said: "We are really thrilled to be working with magabus.com to expand their network into Brighton. We have been offering our services to Gatwick staff using our fleet of brand new vehicles and are delighted to welcome aboard megabus.com customers and believe that with both companies' commitment to customer service, reliability and value, customers on this route can look forward to a much improved service between Brighton and Gatwick".
In addition to the service connecting Brighton to Gatwick Airport, the new partnership will also offer a new connecting service between Gatwick and Heathrow airports. This will enable passengers to buy tickets from Brighton to Heathrow and return using CrewFlyer from Brighton to Gatwick before changing onto a megabus.com service from Gatwick to Heathrow.
Tickets, starting from £1 (plus 50p booking fee) are on sale from today and are currently available until the beginning of January.