Online real estate portal for home buyers and sellers Homeday have released a study revealing the best cities for families worldwide. After thousands of successful property sales, Homeday learnt through conversing with homebuyers that young families looking to settle down is one of the core engines of the home purchasing industry. They commissioned this study in order to help potential property buyers and sellers make data-led decisions.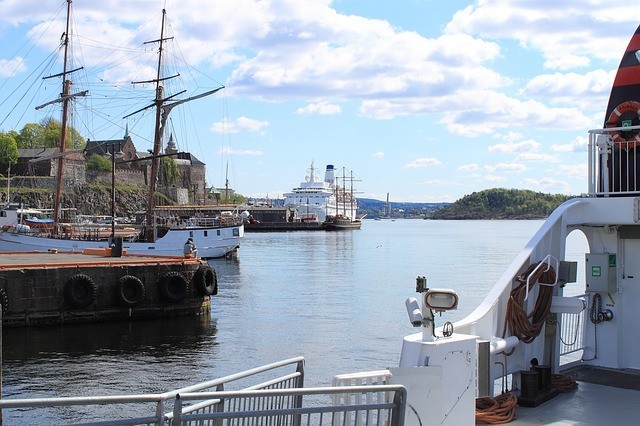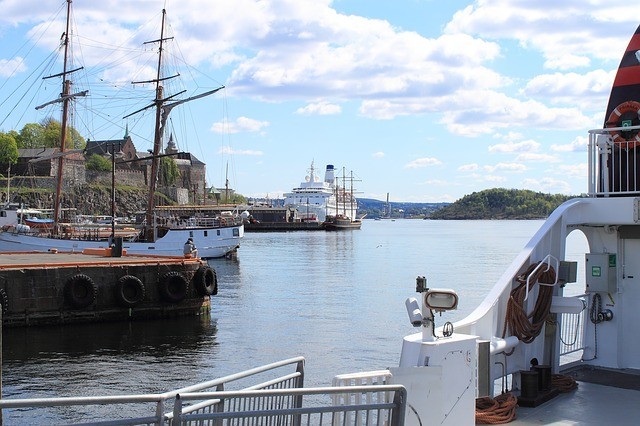 To begin research, Homeday first asked hundreds of parents what makes a city great for raising a family. Using the answers, they then determined the main categories to study; city infrastructure, maternity laws, healthcare quality, happiness levels, activities for children, and expert perception. After analysing thousands of cities around the world for data relating to these categories, they then determined the final list of 100 best cities for families. Every city which is featured in this final index has been hand-picked from thousands of possibilities so should be considered an excellent place to raise a family.
Within these main categories, there are 15 factors; Housing, Education System, Safety, Affordability, Unemployment, Pollution, Transportation, Maternity/Paternity Law, Healthcare, Happiness, Kid Friendly Airports, Activities for Kids, Green Spaces, and then we polled 30,000 parenting professionals and journalists for their Expert Perception. These factors were chosen based on what parents confirmed were important when choosing a city to settle in, and give an overview of the best cities for young families to both live and visit around the world. Every city in the final list was analysed for these 15 factors and then awarded a score to determine a final ranking.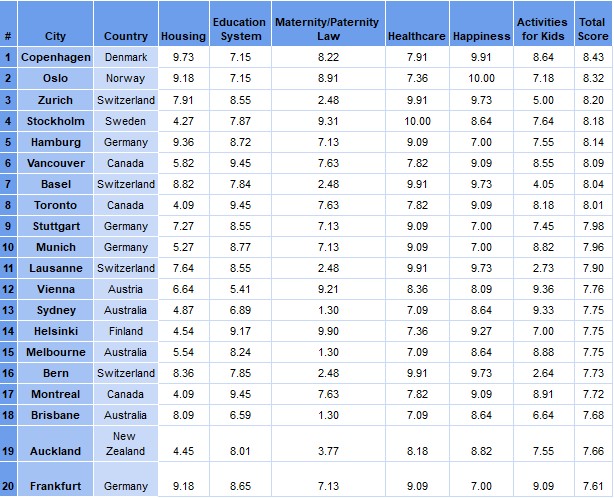 "Our real estate agents agree that the ultimate importance for most young families searching for real estate, is a location which is good for their family development." says Steffen Wicker, Managing Director at Homeday. "For those families trying to decide where to put down roots, they need data-led research more than ever to help them make an informed decision. We hope that this study will make the all-important choice of where to raise a family that bit easier for young movers."