Princess Cruises announced today the worldwide itinerary of the 12th annual Australia-based World Cruise, roundtrip from Sydney, Brisbane or Auckland. Departing on May 10, 2019, the 106-day World Cruise aboard Sea Princess will sail more than 34,000 nautical miles through the Indian Ocean, Mediterranean Sea, Baltic Sea, Atlantic Ocean, Panama Canal and Pacific Ocean.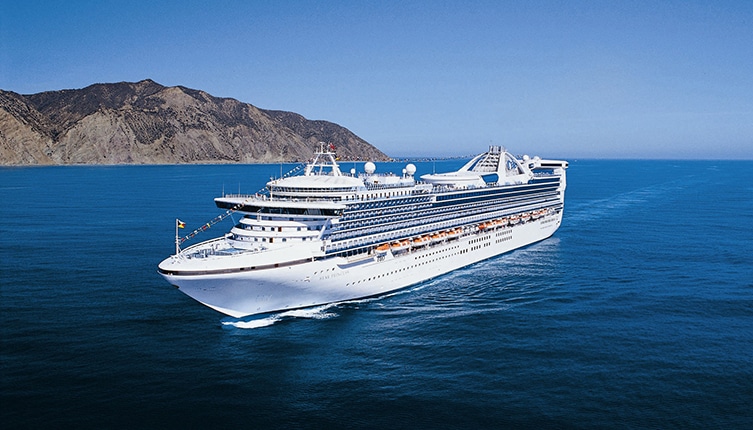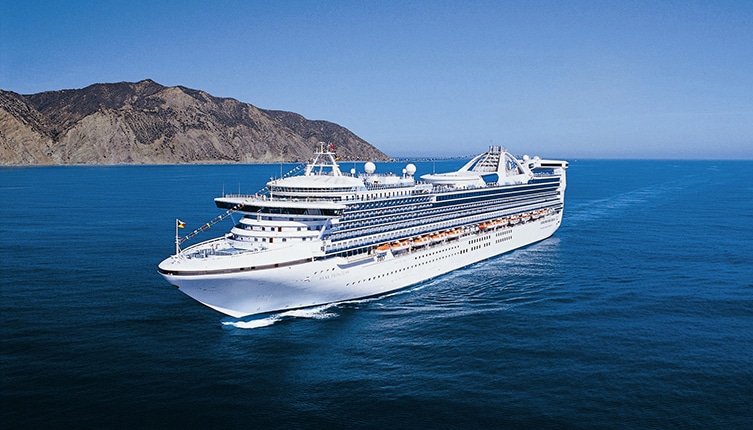 Open for sale today, the voyage is also available in four World Cruise segments starting in Sydney, Dubai, London (Dover) and New York, which can be combined into 46- to 60-day liners embarking or disembarking in London or New York.
Visiting 39 destinations across 32 countries on five continents, Sea Princess World Cruise highlights include:
Routing through Northern Europe, featuring seven ports along the Baltic Sea: Berlin (Warnemunde), Riga, Tallinn, Helsinki, St. Petersburg, Stockholm and Copenhagen
Maiden calls on this Australia-based World Cruise to Portland, United Kingdom (for Stonehenge), Puntarenas, Costa Rica and Salaverry, Peru
A total of 13 More Ashore calls including Barcelona, London (Dover), Cobh, Charleston, Lima (Callao), and Tahiti (Papeete), and 2-day stays in Dubai, St. Petersburg, and New York
Access to over 15 UNESCO World Heritage Sites, including the historic city centers of St. Petersburg, Riga, Tallinn, Willemstad (Curacao), Amsterdam, and Trujillo, and other unique sites around the world, such as Komodo National Park, the Sacred City of Kandy, the Statue of Liberty, and Rapa Nui National Park
Optional shore excursions to Petra, Kandy, and Stonehenge
Optional overland tour to Macchu Picchu, a UNESCO World Heritage Site
Australia Day Celebration and Welcome by the city of Cobh, Ireland, a unique Princess World Cruise Tradition
Rates for the 106-day World Cruise start at $22,999 per person. All guests booking the World Cruise before April 30, 2018 will receive numerous benefits, including:
Onboard Credit – $1,000 per person for 106-day voyage; $400 per person for voyage segments of 45-70 days and $100 per person for 12-38-day cruises
Complimentary mini-bar set up for suite guests
Complimentary gratuities
A 10% reduced deposit
Combined with the above savings, Captain's Circle launch savings also include the following for those loyalty-member guests booking before April 30, 2018:
Onboard Credit – $1,000 per person for 106-day voyage; $500 per person for 45-70-day segments; $200 per person for 34-38 days and $100 per person for 12-22-day cruises
Sea Princess will also offer a 35-day Hawaii, Tahiti and South Pacific voyage from Sydney, Brisbane or Auckland, with access to the Hawaii Volcanoes National Park, a UNESCO World Heritage Site and calls to five islands groups in the Pacific Ocean, including Fiji, American Samoa, Hawaii, French Polynesia and New Zealand. The voyage departs on August 25, 2019 with rates starting at $6,099 per person.
Aboard the 2,000-capacity Sea Princess, guests will enjoy world-class dining, including Crafted by Curtis – menu items from Australian-born and award-winning Chef Curtis Stone, Movies Under the Stars, The Sanctuary and the most comfortable sleep at sea with the Princess Luxury Bed.