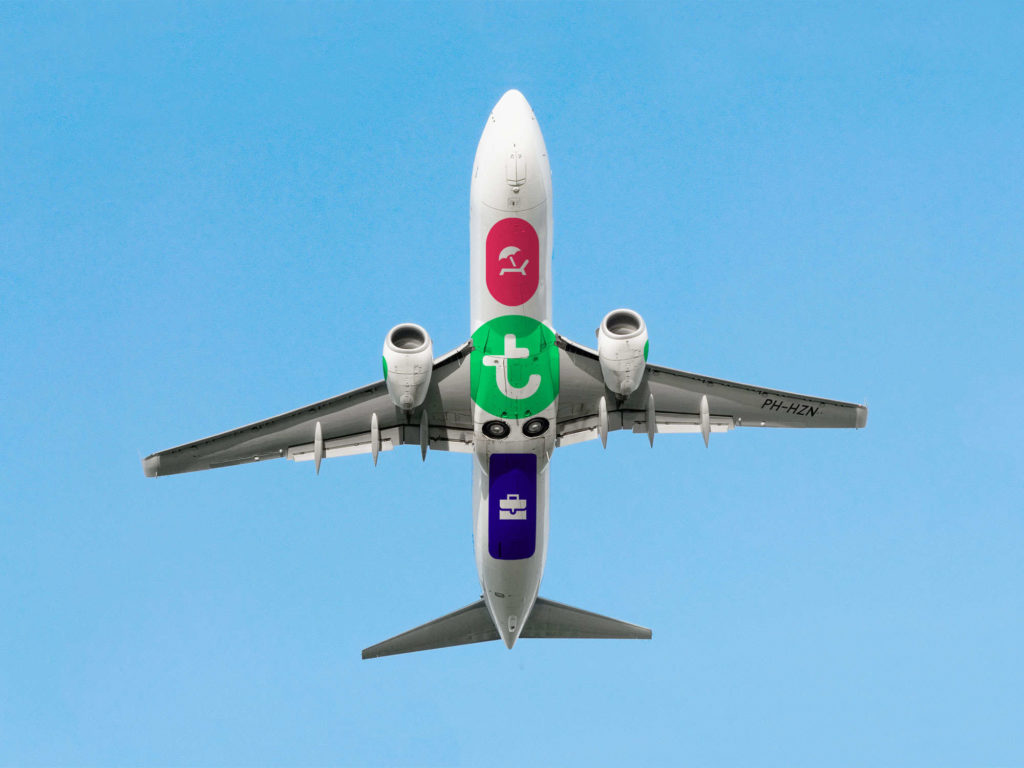 On 11 November, Transavia will unveil the first Peter Pan aircraft with a spectacular celebration. The unveiling ceremony in hangar 5 at Amsterdam Airport Schiphol will also be the first time that Transavia's aircraft will be shown in its new livery. Afterwards, the aircraft will fly around the Netherlands, making stopovers in Eindhoven and Rotterdam where it will be ceremoniously welcomed by the fire department, which will give it a water salute.
Invitees for this special day are sponsors, travel guides and young people who have taken a Peter Pan Holiday Club trip. The Peter Pan Holiday Club was set up in 1996 by Transavia staff. It organises holidays for young people who are unable to go on holiday independently because of an impairment, disability or chronic illness.
As of 11 November, the colourful Peter Pan Boeing 737-800 aircraft will be used for scheduled flights and can be admired anywhere on a day-to-day basis the next 6 years. The painting is in celebration of Transavia's 50th anniversary and was specially designed by Studio Dumbar, which also designed the airline's house style.