Hyatt announced today the opening of Hyatt House Düsseldorf/Andreas Quartier, marking the entry of the Hyatt House brand into the European market, and the fourth Hyatt House branded hotel to open outside the U.S. in 2017.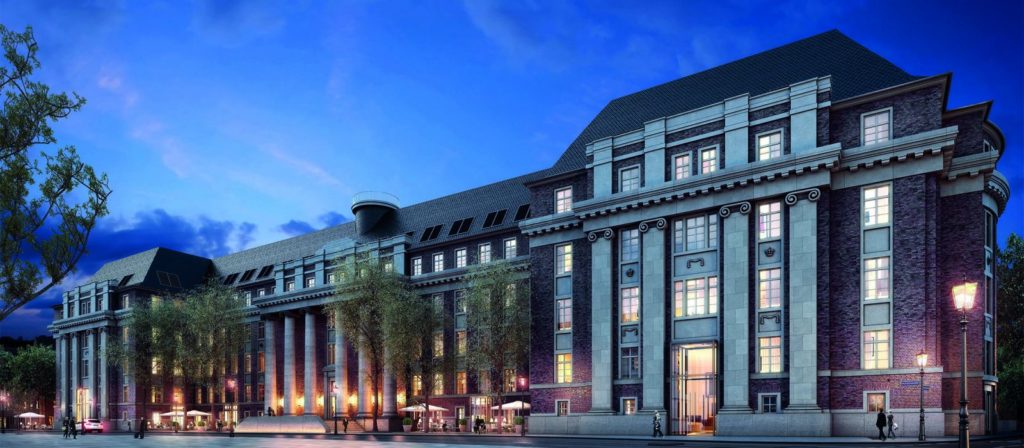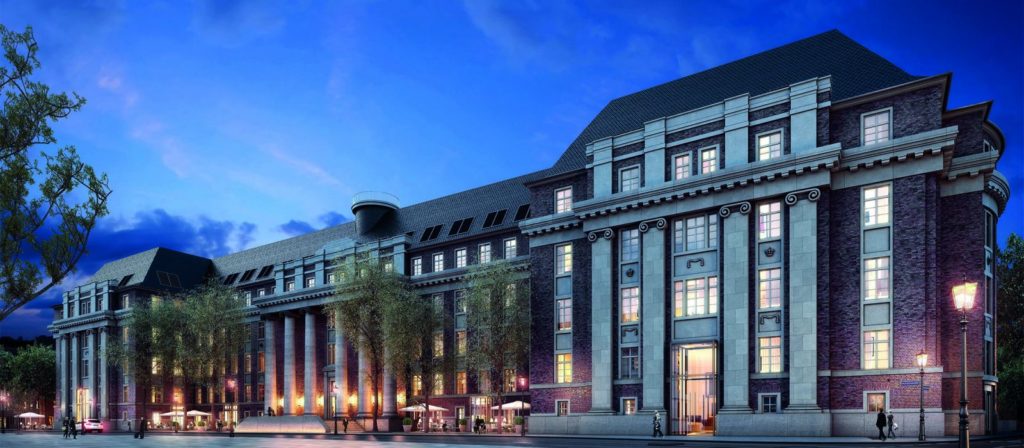 Hyatt House Düsseldorf/Andreas Quartier is operated by In Town Hospitality under a franchise agreement. The hotel is a part of Andreas Quartier, a former courthouse being redeveloped by Frankonia Eurobau Andreasquartier.
Located in the heart of the city, Hyatt House Düsseldorf/Andreas Quartier will provide an exciting new hotel experience for guests visiting this historical European city. Situated in the Andreas Quarter, the accessible location offers guests a seamless experience as they explore the charming city of Düsseldorf. Located in close proximity to the main train station and Düsseldorf International Airport, the hotel is also nearby the Rhine River embankment and Königsallee, one of the city's most prestigious streets that is home to high-end retailers and theaters. Guests are also only a short walk away from world-class restaurants and bars.
Providing a comfortable environment for guests, the hotel boasts spacious guestrooms and suites with fully equipped kitchens and open living areas, offering all of the neccesities of home. The interior has been designed by Jan Wichers, a renowned German designer whose portfolio includes hotels, restaurants and golfhouses worldwide.
Hyatt House Düsseldorf/Andreas Quartier offers:
102 apartment-style Kitchen Suites with fully equipped kitchens, comfortable living rooms, spacious bedrooms, and stylish bathrooms with complimentary skin and hair care amenities
Free Wi-Fi throughout the hotel and guestrooms
The Commons, a comfortable lounge with an open and welcoming space for guests to relax, gather and socialize
24/7 H Market to meet the everyday needs of guests, from snacks and sundries
24-hour Workout Room to keep fitness routines going
Gathering Rooms with flexible meeting spaces, audiovisual equipment and a House Host to make sure events are a real crowd pleaser
Borrows Menu with often-forgotten items, from phone charges to razors
Very Important Resident (VIR) program, including complimentary grocery shopping, and other personalized perks, for guests staying for 30 or more consecutive nights
Additional services, including guest laundry and complimentary grocery shopping available to extended stay guests
There are five Hyatt-branded hotels currently open in Germany, including Park Hyatt Hamburg, Grand Hyatt Berlin, Hyatt Regency Cologne, Hyatt Regency Düsseldorf, and Hyatt Regency Mainz. In addition to Hyatt House Düsseldorf/Andreas Quartier, there are two Hyatt-branded hotels currently under development: Andaz Munich and Hyatt Place Frankfurt Airport.