Marriott International is on track to open 16 new resorts in Asia Pacific across seven brands in 10 countries and territories this year, giving travelers more choices when booking holidays, business events or special occasions. Marriott currently has 130 upper-upscale and luxury resorts in the Asia Pacific region in countries including China, Malaysia, Vietnam and Thailand.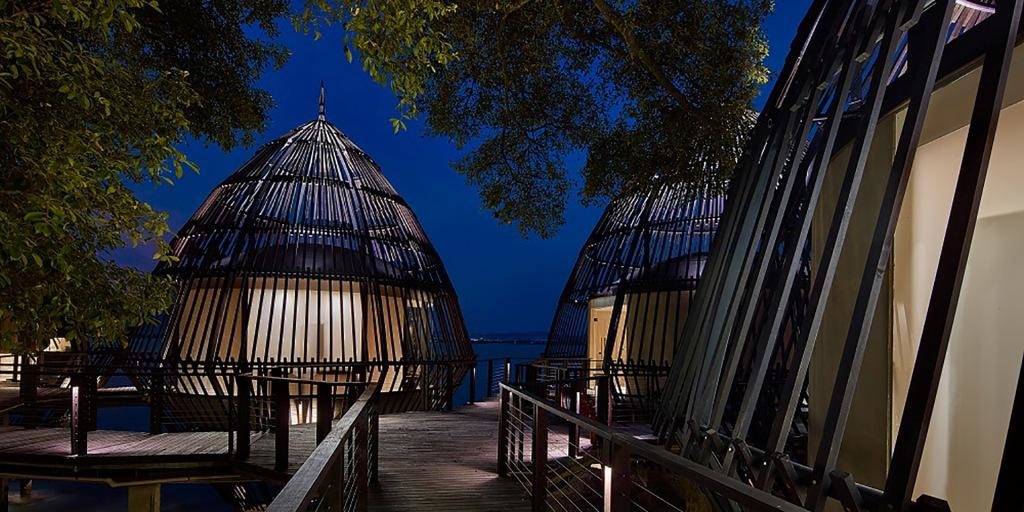 The new hotels range from tranquil resorts such as the beachfront Weligama Bay Marriott Resort & Spa, which is the company's first hotel in Sri Lanka, to The Ritz-Carlton Haikou, which presents travelers with a new experience as Ritz-Carlton's first golf resort in China.
Explore Marriott's Fastest Growing Destination – China
The company marked several milestone openings in China this year including The Ritz-Carlton, Haikou, the brand's first golf resort in China; the Shanhaitian Resort Sanya, Autograph Collection, the brand's first property in China; the Element Chongli, which brings its eco-conscious concept and extended-stay brand to the mountainous Taiwoo Ski Resort of Zhangjiakou, co-host of the 2022 Beijing Winter Olympics; and the Westin brand's first hot spring resort in Taiwan, The Westin Yilan Resort set amidst stunning coastline scenery.
Discover New Properties and South East Asian Charm
Marriott International debuted several new properties across South East Asia, including The Ritz-Carlton, Langkawi, a tranquil oceanfront resort on the Andaman Sea in Malaysia surrounded by an ancient jungle and sheltered by trees. The resort is designed to incorporate influences from local culture to create a private retreat with an authentic touch. A luxurious spa is home to five cocoon-shaped pavilions that float above the sea and features rituals inspired by indigenous healing and beauty ceremonies. The Ritz Kids children's program brings an exciting array of culturally and environmentally focused experiences and activities for families including a Langkawi Treasure Hunt and Nature Discovery.
The award winning JW Marriott Phu Quoc Emerald Bay Resort & Spa, which opened earlier this year, allows travelers to discover one of Southern Vietnam's newest resort destinations. Designed by Bill Bensley, the whimsical resort reflects the architect's vision of a fictional 'Lamarck University' with venues that represent school facilities such as 'Chemistry', the bar where guests can order inventive cocktails in test tubes.
In Thailand, the newly opened Renaissance Pattaya Resort & Spa is a tranquil beachfront retreat with playful touches while The Ritz-Carlton, Koh Samui allows guests to focus on revitalizing their mind, body and spirit through design and amenities. The hotel's design reflects a modern interpretation of the island's environment with natural materials of ceramic and coconut. Its spa offers holistic wellness treatments, and guests can join fish-feeding experiences in a temperate Swim Reef nestled within the resort.
Scheduled to open in November, the Renaissance Bali Ulutwatu Resort & Spa in Indonesia will appeal to families spanning generations. It will offer three pool experiences, a playful beach club with activities for kids of all ages and a selection of restaurants to delight even the pickiest eaters.
Broaden Your Horizons in Japan and Korea
This year, Marriott has expanded its presence in Japan's scenic destinations with the openings of five Marriott resorts. Guests can explore the lake area at the base of Mount Fuji when staying at the Fuji Marriott Hotel Lake Yamanaka and admire the white sand beaches and mountain trails at the Nanki Shirahama Marriott Hotel near Osaka in Western Japan. Located close to Kyoto, Lake Biwa Marriott Hotel showcases the beauty of Japan's largest lake and natural 'onsen' hot springs district, and Izu Marriott Hotel Shuzenji boasts a Pacific coastline location set in the densely wooded hills of the Izu Peninsula. Apart from authentic and distinctive cultural experiences, the five resorts feature integrated digital-savvy online platforms, allowing travelers to switch off yet stay connected.
Later this year, the Jeju Shinhwa World Marriott Resort & Spa is schedule to open and mark the brand's first property in South Korea. Located on Jeju island and part of the highly anticipated mix-use resort—Jeju Shinhwa World, which will include a casino and amusement park – guests will have access to premium leisure and world-class entertainment facilities.
Celebrate with a Getaway in the Exotic Destinations of Fiji and Sri Lanka
Marriott International opened two properties in Fiji and Sri Lanka in 2017. The Fiji Marriott Resort Momi Baymarked the brand's debut in Fiji. An innovative resort, it features the first overwater 'bure' bungalows on Fiji mainland which dot an idyllic manmade lagoon. Another exciting new resort, the Weligama Bay Marriott Resort & Spa, marked Marriott International's entry into Sri Lanka. The beachfront resort, which features a modern take on authentic Sri Lankan décor, occupies a prime location near famous attractions such as the Galle Fort and blue whale watching hubs.