WestJet announced today it will begin non-stop service between John C. Munro Hamilton International Airport and McCarran International Airport in Las Vegas, effective December 29, 2017.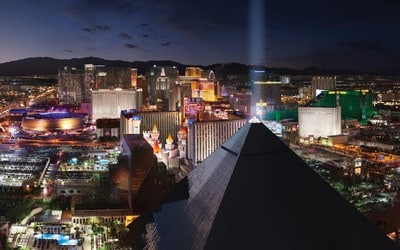 Service between Hamilton and Las Vegas will operate twice weekly beginning December 29, 2017, through April 27, 2018.
This winter, WestJet has a total of 63 weekly flights to Las Vegas from eight cities across Canada including Vancouver, Calgary, Edmonton, Regina, Saskatoon, Winnipeg, Toronto and Hamilton.
Flights will be operated on WestJet's Boeing 737 aircraft featuring the enhanced Plus product and WestJet Connect, WestJet's inflight entertainment system accessed directly through smartphones, tablets or computers. Almost 90 per cent of WestJet's Boeing fleet is now equipped with WestJet Connect.