Qantas has revealed its latest collaboration with iconic Australian accessories brand Oroton as it prepares to welcome customers on board its Boeing 787-9 Dreamliner aircraft.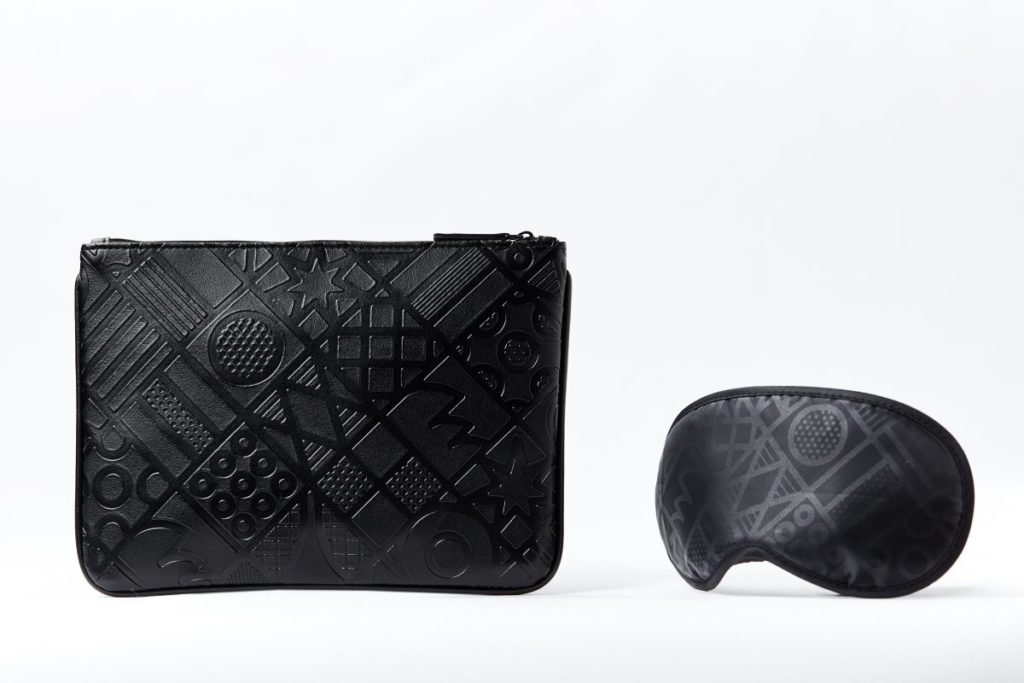 The airline has taken delivery of the first of eight new Dreamliner aircraft, with the first commercial international service scheduled to take off from Melbourne to Los Angeles in mid-December. The aircraft will also service the history-making direct Australia (Perth) to London route from March 2018.
Qantas has collaborated with Oroton and Australian artists Craig & Karl to offer customers in Business Class a limited-edition amenity kit. Featuring a black embossed print, each section of the artwork on the kit is a nod to a different part of the Australian landscape and cultural icons of the country.
It includes a wraparound eye mask featuring the same Craig & Karl design on the kit, as well as the current ASPAR products including sweet orange and Shea hand cream, orange and vanilla lip balm, ultra-hydrating face moisturiser, socks, a dental kit and earplugs.
Qantas Chief Customer Officer Olivia Wirth said the versatile amenity kit extends well beyond the flight.
In 2015 Oroton and Qantas collaborated on an amenity kit design for the new Airbus A330 Business Suite.
Craig & Karl is part of the Qantas Curates program of 'flying art' that launched in May 2017, with a collection of 16 kits featuring artwork from some of Australia's most established and emerging artists.
The bespoke kit will be available on Qantas Dreamliner services between Melbourne and Los Angeles from December 2017 to March 2018.