On October 5, officials from the Miami-Dade Aviation Department and ultra-low-cost carrier Frontier Airlines celebrated the launch of its fall/winter schedule, which includes eight new routes by the airline – five of which are not currently served at MIA. Frontier also resumed seasonal service to five other U.S. destinations, which when combined with its daily year-round service to Denver, brings its total number of Miami routes to 14.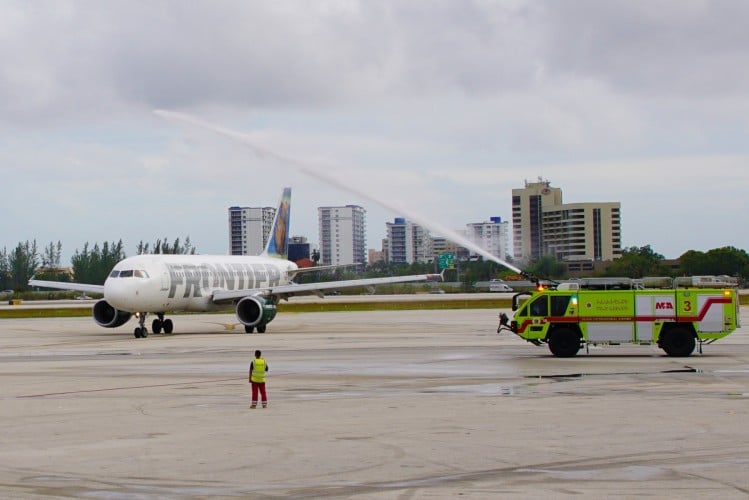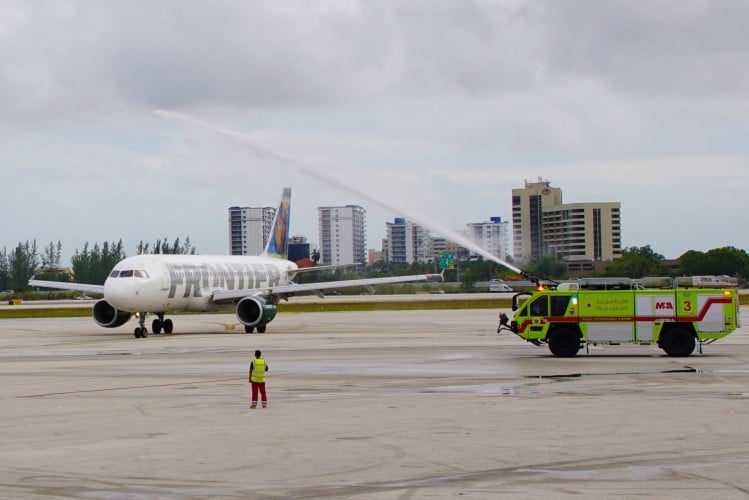 On October 5, Frontier began serving the following new routes at MIA: Islip (Long Island), New York (twice daily); Milwaukee (daily); and Providence, Rhode Island (daily). That same day, Frontier launched service to Cincinnati (thrice-weekly), Cleveland (thrice-weekly) and Detroit (daily) as well. On October 6, Frontier launched the new Miami-Trenton route (four times weekly), and will launch the new Miami-Buffalo route (thrice-weekly) in December.
Last week, Frontier also brought back seasonal Miami service to Chicago (daily), Las Vegas (daily), New York City-La Guardia (daily) and Philadelphia (daily). Seasonal service to Atlanta (daily) will begin in December. In total, Frontier will operate 90 weekly flights at MIA by December.
Frontier first launched into the Miami market in 2014 with service to five U.S. cities, and quickly expanded to seven U.S. destinations with 54 weekly departures in 2015. The carrier is now MIA's seventh-busiest passenger airline, carrying more than 575,000 passengers to and from Miami in 2016.