Meliá Hotels International has announced the addition of a new five-star hotel in the city of Venice. Escarrer added that "we have waited until we found our dream project: a hotel located on the Grand Canal, in an old hospice, in one of the most idyllic and desired destinations in Europe".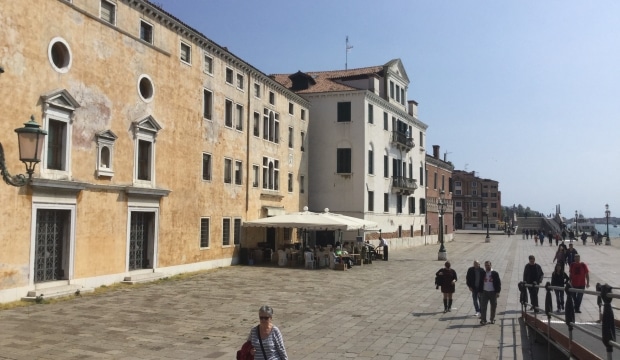 The hotel will open at the end of 2018 after a thorough refurbishment to bring it up the standards expected of a luxury hotel. It will feature 79 rooms, meeting rooms, a signature restaurant and an all-day-dining restaurant. Its swimming pool, patios and unique views of the Grand Canal and the city of Venice will complement the experience of the most discerning guests". The hotel also boasts a privileged location, just a few minutes from the magnificent Doge's Palace, the monumental National Library of St Mark's, the famous Bridge of Sighs and the inimitable St. Mark's Square, all major attractions in this beautiful world heritage city.
Gran Meliá Ca' di Dio will join the growing list of luxury hotels in Venice, one of the world's most popular international destinations. The hotel will offer the attributes that differentiate Gran Meliá from competitors: the most modern and avant-garde expression of Spanish luxury culture, passion and lifestyle, which have made hotels such as the Gran Meliá Rome and Gran Meliá Palacio de los Duques in Madrid international benchmarks of 21st century five-star hospitality.
The hotel is owned by the Salute Hospitality Group and will be managed by Meliá Hotels International for an initial 29 years. The operation also involved Rinascimento e Valori, a hotel consultancy in the Italian market.