Air France has announced that it will be operating scheduled flights to Seychelles from the Paris Charles Gaulle airport as from May 5, 2018, using its new sister airline 'Joon.'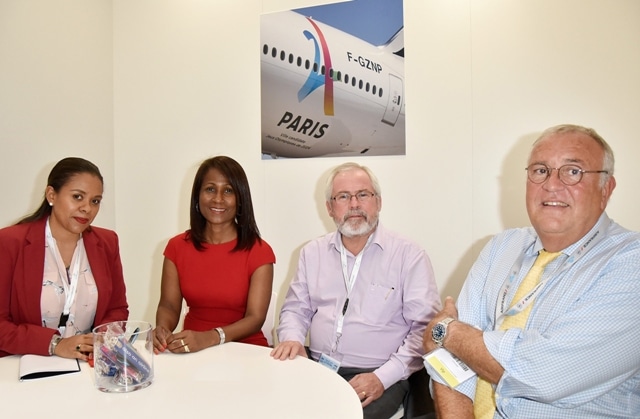 The new airline, which is targeting a younger clientele, was formally launched on Monday September 25, 2017, when details of the flight schedules were revealed to the press in Paris. It was announced that Joon will operate thrice-weekly flights to Seychelles, exclusively on behalf of Air France, using its Airbus A340-600, to be replaced by an A350-900 by 2019.
Seychelles is among two long-haul destinations which the new subsidiary airline will be flying to as from summer 2018. Joon will also fly twice-weekly to Fortaleza, Brazil as from May 4, 2018.
According to the national bureau of statistics, France has sent 29,356 French visitors to Seychelles up to September 20 and is currently contributing the second largest number of visitors to the island destination, after Germany. While the arrival figures show a 2 percent decrease compared to the same period in 2016, France, which has long been the main tourism market for Seychelles remains an important source of visitors to the island destination.
To note that the national carrier, Air Seychelles is currently operating direct thrice-weekly flights to Paris.
As of May 2018, Joon will also be flying directly to the island nation leaving Paris on Mondays, Wednesdays, and Saturdays at 10 am arriving in Seychelles at 10.30pm. The returning flights will be leaving Seychelles at midnight the following day, to arrive in Paris at 8 am, a perfect timing for onward connection to other destinations within the Air France-KLM network.
Ahead of its 2018 schedule, Joon will take off to four European cities as from December 1, offering 51 weekly flights to Barcelona, 37 weekly flights to Berlin, 28 flights a week to Lisbon and thrice weekly trips to Porto.