As from 1st October, the triple Michelin-starred chef Arnaud Lallement will be joining the Air France team until the end of December 2017. For the first time on board the La Première designer suites, he will create two new starters and seven new main dishes over a three-month period to ensure optimum culinary pleasure for customers.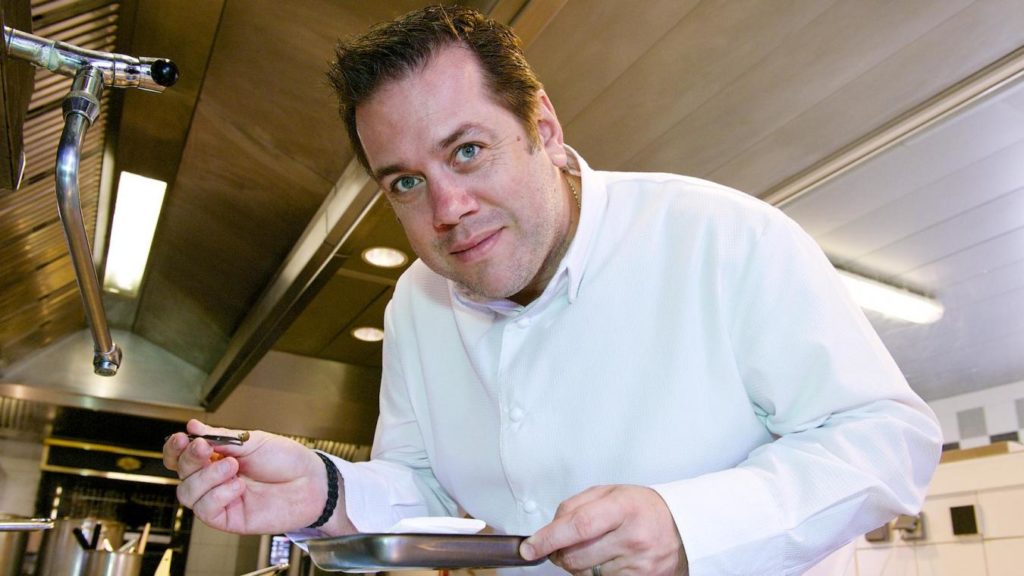 Becoming a chef was a childhood dream for Arnaud Lallement. Nothing strange for a boy whose father owned a restaurant near Reims, L'Assiette Champenoise. Very early on, the young chef started doing all he could to fulfil this ambition: an apprenticeship with the best chefs crowned by winning the title of chef of the year and 3 stars in the Michelin Guide. And all this before he was 40.
The chef's secret? Refined and uncomplicated cuisine. No frills. Arnaud Lallement cooks in the same way as he lives his life: concentrating on what's important to be completely authentic. "Real food" that seems obvious for Air France.
Through his cooperation with Air France and Servair, lovers of refined dishes will have the opportunity to taste these culinary delights from October until the end of December 2017. On the menu, customers will find classics from L 'Assiette Champenoise, such as the royal langoustine and farmhouse pigeon, as well as dishes especially concocted for the occasion such as potato gnocchi with black truffles and white wine sauce.
Travelling in La Première on Air France means enjoying the expertise of the most famous chefs. The company works together with the Servair Culinary Studio chaired by Joël Robuchon, the chef with the most Michelin stars. To ensure its customers enjoy an exclusive culinary experience, French star chefs take turns throughout the year, such as Michel Roth, Anne-Sophie Pic, Guy Martin and now Arnaud Lallement. Ensuring quality produce and appellations, respecting the seasons, highlighting flavours, balancing menus, offering fresh, simple and light dishes of constant quality, these ambassadors of French gastronomy rise to the challenge for the culinary delight of Air France passengers.