Norwegian Cruise Line builds on the success of its recently launched Premium All Inclusive offering with Premium All Inclusive Plus, which includes four additional benefits per stateroom for guests who chose to sail on a selection of port-intensive longer sailings of nine nights or more.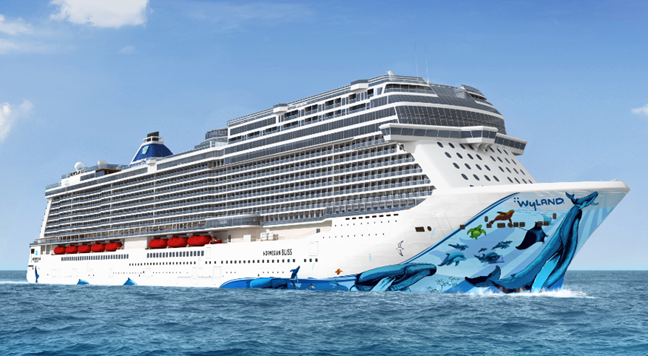 The additional extras will include the following per stateroom:
• 120-minute phone package
• 250-minute internet package
• 50 US Dollar shore excursion credit per port of call
• hotel credit of up to 80 EUR in selected ports
Premium All Inclusive Plus is available on selected sailings of nine nights and longer in all worldwide destinations from the Baltic Sea to longer Mediterranean and Canary Islands sailings, South America, the Panama Canal and exotic Asia-Pacific sailings.
"We have received very positive feedback from both guests and the travel trade on Premium All Inclusive – a real game changer in the premium contemporary cruise sector as it makes budget planning so much easier for the guests and enhances the overall cruise experience. Now with Premium All Inclusive Plus we want to put focus on our longer and more port intense cruises, including even more benefits and extras", says Christian Boell, Managing Director EMEA.
With introducing Premium All Inclusive in April this year, Norwegian Cruise Line has taken the trend of all inclusive holidays to the premium contemporary cruise market by including added value of more than 1.400 EUR per stateroom into the cruise fare thus making the holiday budgeting process much easier for the guests. With Premium All Inclusive what were once extras are now included in the cruise fare, including premium alcoholic and soft drinks, speciality coffees served in restaurants and mineral water in staterooms as well as service charges and tips.
Please refer to www.ncl.eu for applicable sail dates, T&C, as well as eligibility/combinability.
Not applicable to categories IX, OX, BX, MX (Sail Away categories).