Luneng Group and Four Seasons Hotels and Resorts today jointly announced plans to open a luxury Four Seasons hotel in Dalian, located in the Liaodong Peninsula in northeastern China.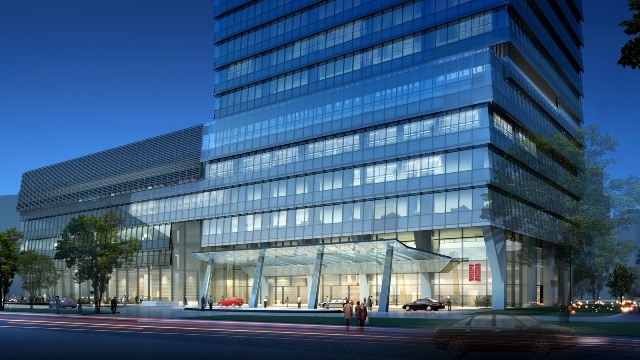 Situated within the Donggang (East Harbour), Four Seasons Hotel Dalian will open in the redeveloped financial and commercial hub of the city. A growing and diverse urban centre, Dalian is home to leading industry, port activities and commerce, and is a popular destination for domestic and foreign travellers. Dalian is known for its cosmopolitan culture, showcasing traditional and modern architecture with global influences reflecting its long history as an important seaport.
The new mixed-use tower in the Donggang will feature office space along with the Hotel, and is ideally located to offer views of both the historic port and downtown core. Business and leisure travellers alike will have easy access to industrial and commercial centres; restaurants, bars and shopping; as well as other popular tourist destinations, including swimmable beaches and theme parks.
Designed by NBBJ Shanghai and Hirsch Bedner Associates (HBA) Singapore, Four Seasons Hotel Dalian will include approximately 250 guest rooms and suites, a pool, fitness centre and spa. The Hotel will also include extensive event and meeting space with several ballrooms and meeting rooms. Tokyo-based designers Strickland will conceive on-site restaurants, as well as a hotel bar, lobby lounge and a deli and pastry shop with outdoor terrace.
Construction is set to begin later this year, with an anticipated opening in 2020.