Irma blacked out much of Puerto Rico, raking the U.S. territory with heavy wind and rain while staying just out to sea, and it headed early Thursday toward the Dominican Republic and Haiti. The storm is expected to hit Florida sometime Sunday. The U.S. National Hurricane Center predicted Irma would remain at Category 4 or 5 for the next day or two.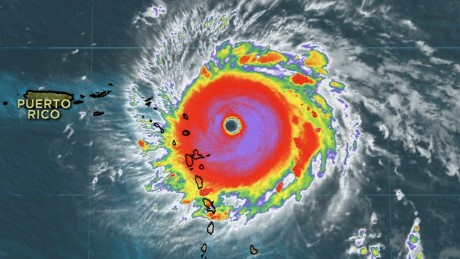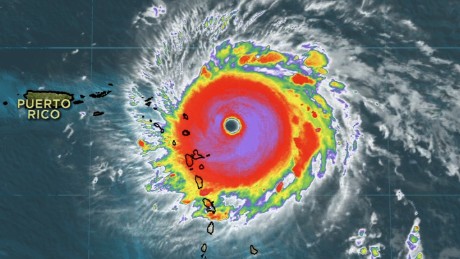 Hurricane Irma ripped into the Caribbean island of Barbuda Wednesday morning, killing at least one person and destroying 90 percent of its structures and vehicles, about 60 percent of its roughly 1,400 residents were left homeless. Roads and telecommunications systems were wrecked and recovery would take months, if not years.
Significant damage was also reported on St. Martin, an island split between French and Dutch control. Photos and video circulating on social media showed major damage to the airport in Philipsburg and the coastal village of Marigot heavily flooded. France sent emergency food and water there and to the French island of St. Bart's, where Irma ripped off roofs and knocked out electricity.
By early Thursday, the center of the storm was about 95 miles (155 kilometers) north of Punta Cana, Dominican Republic, and was moving west-northwest near 17 mph (28 kph).
More than half the island of Puerto Rico was without power, leaving 900,000 in the dark and nearly 50,000 without water, the U.S. territory's emergency management agency said in the midst of the storm. Fourteen hospitals were using generators after losing power, and trees and light poles were strewn across roads.
Source: ABC