Room Mate Hotels, the Spanish global company founded and chaired by Kike Sarasola, has increased its portfolio with a new opening in the heart of the exotic city of Istanbul. Room Mate Emir contributes to the international expansion of the company, which plans to inaugurate in the following year new hotels in cities like Rotterdam, Madrid or Paris.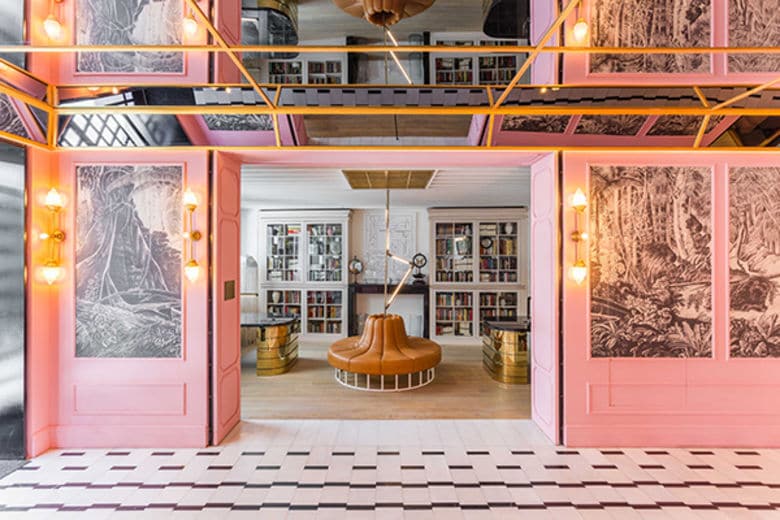 Room Mate Hotels is an innovative company which is based on the idea that the best way to travel is by visiting friends all around the world. Every Room Mate Hotel has a person"s name and a completely different personality. In this case, Emir is elegant, classic and adventurous, the perfect travelling companion to know in depth the marvelous Istanbul.
Room Mate Emir has also a spectacular interior design. In this case, the project bears the signature of the acclaimed designer Lázaro Rosa Violán. Emir is the perfect blend of avante-garde furnishings set in a classical building, making it all the more striking. Lázaro Rosa Violán chose to keep the building"s history alive through a distinctive combination of modern day elements, designer furniture, and different materials, all enhanced with an abundance of natural light. Room Mate Emir offers large and spacious suites with everything that everyone would need for a perfect stay.
Emir, located in the Beyoglu district, next to Taksim square and Galata tower(one of the city"s most striking landmarks), has 47 suites and offers the most outstanding services such as, WiMate (a free Wi-Fi service not just in the hotel but in the hole city) and breakfast until noon.
Its founder and president, Kike Sarasola, is one of the best known and recognized entrepreneurs in the hotelier sector. After succeeding as an Olympic equestrian and working in different business sectors, Sarasola is currently a reference of innovation and creativity in the hotel industry. In Sarasola"s own words: "Room Mate Hotels are located in the center of the most emblematic and cosmopolitan cities in the world and Istanbul is one of them. A place where exoticism and culture merge to offer a unique travel experience. We are completely in love with Istanbul. For this reason, we are very proud to increase our portfolio with Emir, our new elegant, modern and stylish new friend. A really special hotel that will bring our guests closer to the wonders of Turkey".
Room Mate Hotels was born in 2005 with Room Mate Mario as its first establishment in Madrid and currently has 21 more with presence in Milan, Florence, Amsterdam, New York, Miami, Mexico City, Madrid, Barcelona, Salamanca, Malaga, Granada and now Istanbul. Last year, Room Mate Hotels increased revenues by 32% and hopes to continue with this positive tendency in 2017.