The VI International Salon EXPO 1520 and the conference Railway Engineering: Prospects, Technologies, Priorities opened in Shcherbinka near Moscow on 30 August 2017.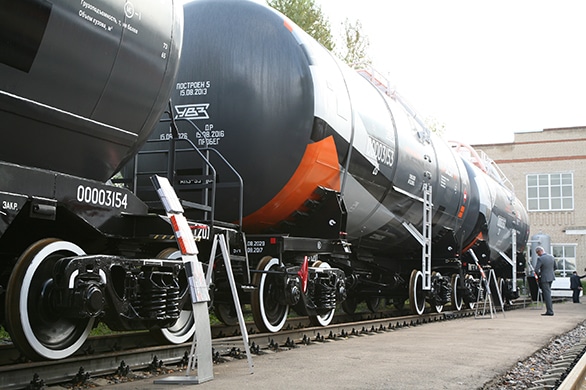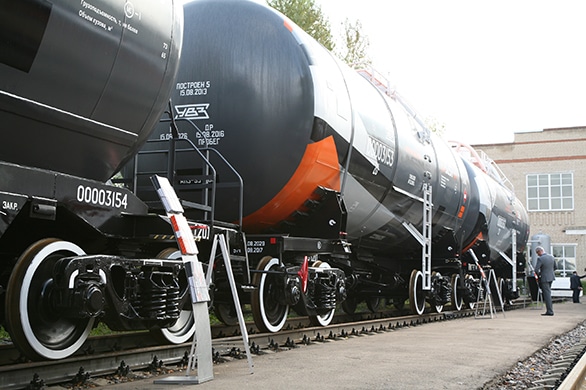 A delegation of Russian Railways headed by Company President Oleg Belozerov is taking part in the Salon.
Speaking at the Salon's opening ceremony, the head of Russian Railways stressed the importance of simultaneously developing the transport and engineering industries.
"It is impossible to imagine railway transport without railway engineering, which is confirmed by the serious investments that we are making to purchase such engineering products. This year we are buying 450 locomotives worth about 58 billion roubles. Due to the positive changes in the transportation situation, our plans are also changing. Next year we are expecting to purchase more than 550 locomotives. We hope that our manufacturers will develop a sufficient amount of technology, which should be of good quality, easily maintained, and comply with modern requirements," said Oleg Belozerov.
According to Belozerov, OJSC Russia Railways is also considering the mechanisms for contracts over the equipment life cycles as an essential guarantee of ensuring the consumer qualities of engineering products.
At the same time, speaking about the requirements for locomotives, Belozerov noted the importance of ensuring that they are in line with the times and suggested revising downward the service regulatory life of the new equipment after taking into account customer needs.
"A locomotive is written off over a period of 40 years, so it has to work for that period. That was probably a good service life before, but today it needs to change, because life and science are so fast-paced that we need to provide our passengers and shippers with new approaches and proposals on a regular basis," said the President of Russian Railways.
The VI International Railway Equipment and Technologies Salon EXPO-1520 runs from 30 August to 2 September 2017 in the vicinity of the experimental ring of JSC VNIIZhT, a subsidiary of Russian Railways, in Shcherbinka to the south of Moscow.
The exhibition area of 8,000 square metres includes 5 covered pavilions and 150 new full-scale examples of rolling stock and infrastructure elements.
On display at the exhibition are the latest achievements in the field of railway equipment, technologies, infrastructure, rolling stock and locomotive traction in the form of both static and dynamic expositions.
Visitors will be able to see both historical and the most up-to-date rolling stock now in use on the rail network of Russian Railways. For the first time, a restored and working "B" series steam engine from the year 1897 will be demonstrated.
Visitors to the Salon include managers and experts from manufacturing companies and users of railway equipment.
On the final day of the Salon, the Day of Open Railways will be held and host outdoor sports events, dance master classes, quests and recreation corners for both children and adults.
Pavilion No. 4 will house a fair with collections, antiques and handmade items.