Totally Thames is an annual season of surprising, diverse and accessible arts and culture throughout the month of September. The programme is curated and managed by the Thames Festival Trust, with activity taking place on, beneath, and along the River Thames.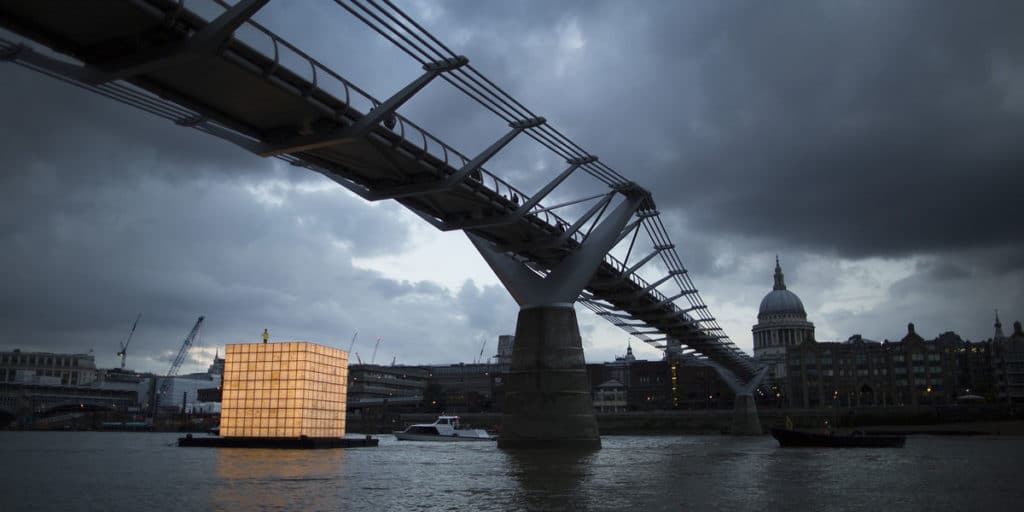 Launched in 2014, Totally Thames emerged from the idea to expand and replace the hugely successful two-day Thames Festival along the South Bank and Bankside that ran from 1997 -2013.
The month-long programme runs along the 42-mile stretch of the Thames through working collaboratively with artists, local communities, river interest organisations and businesses.
We aim to inspire, surprise and enthral through our programme
Spotlight the river with excellent, surprising and spectacular art
Champion a diverse and sustainable creative riverfront
Inspire the next generation of river ambassadors
Create unique and innovative opportunities to discover and learn
Support and nurture emerging artistic talent, placing the River Thames at the heart of new work
Each year we run an open call for events to be part of our programme these range from pop-up performances, boating events, art installations, River clean-ups, live performances, talks, workshops and much more.
We commission and support artists from all disciplines to create new work that spotlights the river and its rich heritage. The Thames is part of the fabric of London life, and has been since time immemorial. Its relationship to urban and rural surroundings is ever-changing, and this vibrancy lends itself to creating extraordinary and surprising artistic experiences.
Totally Thames forms part of the artistic programme delivered by the Thames Festival Trust that was set up in 1997 by Adrian Evans. The mission of Thames Festival Trust to increase the appreciation of rivers and their importance to us all through creating and promoting river and river-related art, education and heritage programmes.