Every year around September 24, Barcelona celebrates La Festes de Mercè, also known as Festa Major, in honor of the patron saint patron saint of Barcelona, la Mercè, or the Virgin of Mercy. There are hundreds of events happening throughout the city, including singing, dancing, musical performances, light shows, and more.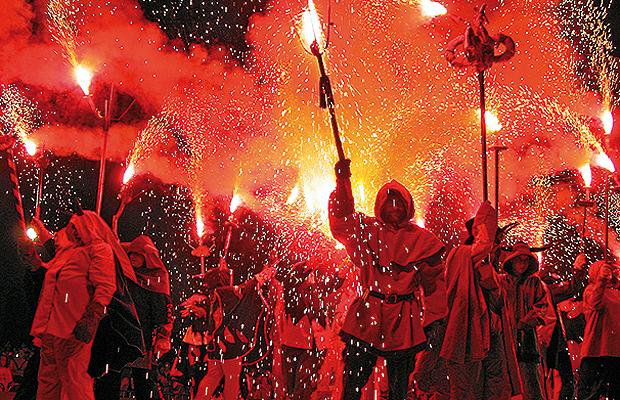 Since 2007, Barcelona has invited a different city from around the world to take part in the celebration. The guest city showcases contemporary artists from that city, in addition to Barcelona artists, to strengthen the friendship between the two cities. This year, the festival is set to take place September 22 – 25 and will be co-hosted by the Icelandic city of Reykjavik.
Popular events during Festa Major include human towers, giant figures of royalty on parade, and the procession of the fire-breathing dragons.
There are plenty of grape stomping festivals throughout Spain during the fall harvest, but the best way to experience it is will a tour guide who can fill you in on the history and give great information on the grapes. Grape stomping is an ancient tradition of stomping on grapes barefoot to press the juice out of them, usually to make wine.