Hyatt Hotels Corporation today announced that a Hyatt affiliate has entered into a franchise agreement with Özkent Girisim Gayrimenkul Yatırım ve Ticaret A.S. for a Hyatt Centric hotel in Bodrum, Turkey. Hyatt Centric Yalikavak Bodrum will be managed by Access Tourism and Hotel Investment Consultancy Ltd. Expected to open in mid-2019, Hyatt Centric Yalikavak Bodrum will mark the fifth Hyatt-branded hotel in Turkey, joining Park Hyatt Istanbul – Macka Palas, Grand Hyatt Istanbul, Hyatt Regency Istanbul Ataköy, Hyatt Centric Levent Istanbul, and Hyatt House Gebze, which is slated to open in September 2017.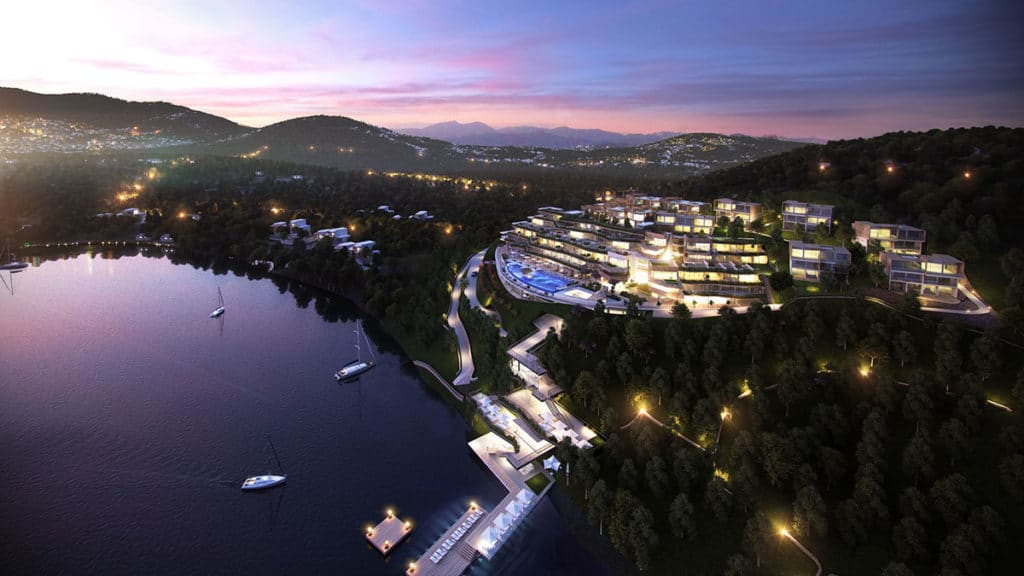 As the first Hyatt Centric resort in Turkey, Hyatt Centric Yalikavak Bodrum will boast an unbeatable location designed to be a launch pad for sightseeing, tasting and experiencing everything that the Bodrum Peninsula has to offer. Often referred to as the "St. Tropez of Turkey," the Bodrum Peninsula is one of the most popular and upscale destinations on the Turkish Riviera. The hotel will be just minutes from the famous five-gold-anchor marina Palmarina Bodrum, which offers a number of gourmet restaurants, an open-air shopping mall and entertainment venues. Hyatt Centric Yalikavak Bodrum will be easily accessible from Milas-Bodrum Airport, which offers both national and international direct flights.
Guests will enjoy premium views of Turkey's southwest coast from the hotel's 77 guestrooms with private gardens and balconies. The hotel's five food and beverage venues, which will offer both locally and internationally inspired cuisine, will capture the culinary spirit of Turkey. Hyatt Centric Yalikavak Bodrum will also offer a spa, as well as indoor and outdoor swimming pools and will be located in close proximity to an eclectic beach club. The hotel's expansive outdoor space and more than 5,850 square feet (544 square meters) of conference and events space will make for the perfect destination for weddings and events.
Launched in 2015, the Hyatt Centric brand includes 16 hotels in Chicago, Houston, New York City, New Orleans, Waikiki, Hawaii, Arlington, Virginia, Park City, Utah, Miami, Key West, Long Beach, Santa Barbara, San Francisco and Guatemala City, and even more in the pipeline with previously announced hotels planned for Barbados, Doha, Dubai, Madrid, French Alps, Ginza Tokyo, Peru and Santiago.