airberlin has drawn a positive balance over the past ten months since introducing the Business Class to short and medium-haul routes and will double the space allocated to the popular premium service to two rows of seats. Particularly high demand for the premium seats has been recorded by airberlin on domestic flights within Germany and feeder flights to long-haul connections from Berlin and Dusseldorf. The seats will be available for sale as of 1 September 2017, which will also be the first travel date for the additional Business seats. The aircraft are currently being upgraded.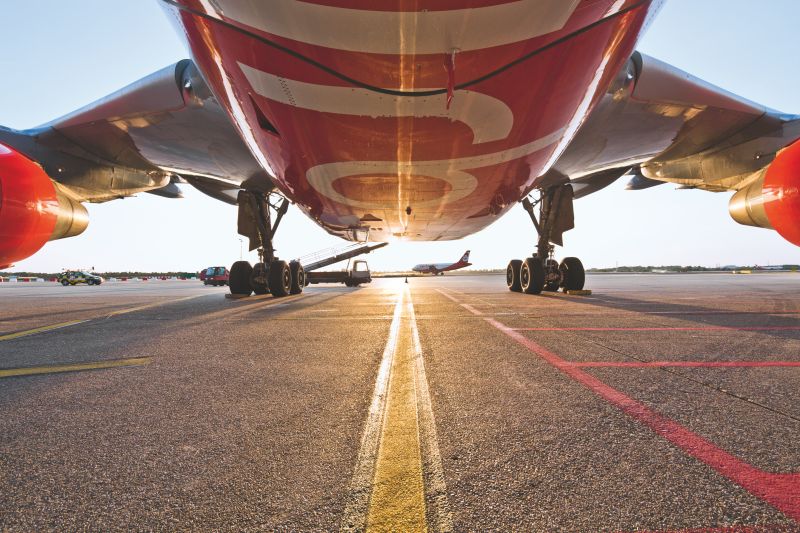 Business Class guests can enjoy the wide selection from the airbistro. They can choose snacks and drinks free of charge and even a warm gourmet meal on flights lasting 60 minutes or longer.
Another benefit of Business Class is the particularly generous legroom, which exceeds the European standard in this class at 81 cm (32 inches). The guaranteed empty middle seat also lends a touch of exclusivity and gives passengers additional personal space. The baggage rack above the front rows is reserved specifically for passengers with a Business Class ticket.
Furthermore, Business Class passengers may bring two items of baggage weighing up to 32 kg as well as two pieces of hand baggage weighing up to 8 kg each, free of charge. The fully flexible Business Class tickets can be rebooked and cancelled free of charge. Reserving a window or aisle seat is also free of charge. Other benefits include priority check-in, security fast lane, priority boarding, and access to the lounges and aircafés at airports on the airberlin route network.