Low cost accommodation doesn't get much fresher than Motel One – the design led, budget brand who prides itself
on offering individual style and design in central locations throughout their 54 European hotels.
What's more, the hotel chain splashes out on redesigns for each hotel with such frequency, that the central areas
always sparkle! Guests consistently enjoy fresh design, cutting-edge technology and contemporary styling time
after time. Such commitment to regular relaunches is an impressive policy from a budget hotel brand, who
continue to offer guests an enjoyable and unique experience year on year.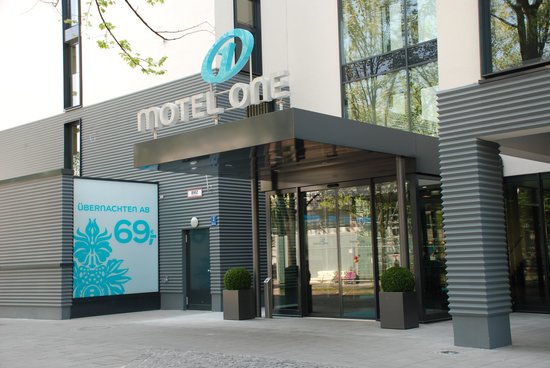 All hotels feature the One Lounge, a space created for relaxation and contemplation – the perfect home away from
home. Comfortable chairs, stylish decor and a striking sense of identity with the local area; the One Lounges are
Motel One's most unique feature. It's therefore no surprise that these One Lounges receive special attention
during these design updates. We have outlined details of some of the most recent relaunches in the Motel One
portfolio – perfect for the savvy travellers seeking fresh design at reasonable prices.
Motel One has an impressive four hotels in the free and Hanseatic city of Hamburg, providing guests wonderful
choice when it comes to exploring highlights from the Port, to the Alster, St Michaelis Church and the Altona Fish
Market. Most recently two of these hotels have been redesigned in a new Hanseatic design – Motel One HamburgAlster
and Motel One Hamburg-Airport.
The theme for the new design at Motel One Hamburg-Alster is based upon the typical Hanseatic sport; sailing
on the Alster. In the reception area guests are greeted with golden lettering spelling out "Alster", complemented
by imagery of a popular winter pastime – skating on the frozen lake.
This sporty and aquatic theme is echoed throughout the One Lounge with wooden wavy slats representing the
river's flowing waters and beautiful black and white graphics depicting sailing adventures on the water. Small nods
towards the theme can be seen thanks to carefully chosen decorations including boat lights, skates, swans and
paper ships.
Rooms start from 79 Euros (approx £67) a night.
The paint is also drying on another Motel One property in the city, Motel One Hamburg-Airport. Here the design
focusses on aviation and the aviation pioneer Otto Lilienthal. In the One Lounge the theme is evident in every
impressive detail from wooden propellers to high-quality aluminium model aeroplanes and historical photographs.
The attractive redesign is complemented by carpets from designer Jan Kath in cloud optics, smoothly tying in the
fascination with flying. The redesigned One Lounge is beautifully illuminated by 50 chrome, brass and copper lights
by designer Tom Dixon. Comfortable leather chairs and velvet covered Fritz Hansen chairs invite guests to sit-back
and relax, much like a First Class airport lounge.
Rooms start from 71.14 Euros (approx £60) a night.
All Motel One hotels offer great locations, superior service levels and unique design at affordable prices. All
bedrooms are designed in the contemporary Motel One style and offer a calm and comfortable night's sleep thanks
to 100% Egyptian cotton bed linen and box spring beds. LOEWE flat screen TVs are in every room and clever
functional design ensures there is plenty of storage space throughout.
The bathrooms are elegantly fitted with granite and glass Dornbracht washbasin fittings and huge monsoon rain
showers. Guests will enjoy the organic toiletries and fluffy towels too. Travellers will enjoy the benefits of free Wi-Fi access with IPad available on request.