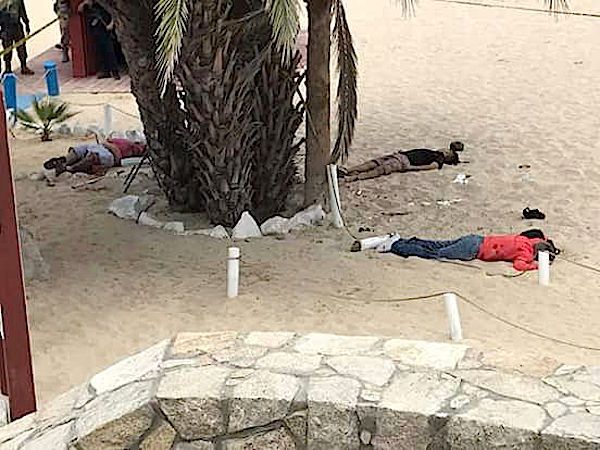 Three people were shot and killed and two others were wounded when gunmen opened fire at Los Cabos Beach, popular Mexican beach resort.
Armed men arrived at about 2:00pm at Palmilla beach on Sunday, located between San José del Cabo and Cabo San Lucas, and opened fire on what appeared to be a family gathering.
Police said the beach was crowded with tourists, both Mexican and foreign and was evacuated after the shooting, which came at the end of a violent weekend in Baja California Sur, where there were 11 homicides reported, nine of those in the resort destination of Los Cabos.
Palmilla is one of the most popular beaches in Los Cabos, considered by residents as one of the few beaches left which the public can access freely and enjoy. It is one of three beaches in the area that have the Blue Flag designation for water quality and safety.
Mexico continues to be one of the most popular destinations for American tourists, despite the country announced as the second-most deadly conflict zone on the globe.