A new tourism project to open up England's coast has been awarded funding of £1 million from VisitEngland's Discover England Fund.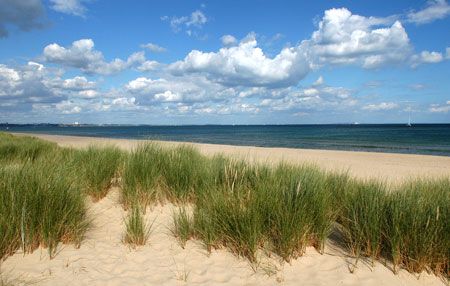 The 'England's Coast' project, led by the National Coastal Tourism Academy, will promote the coastline using interactive video technology which allows holidaymakers to create their own coastal itineraries.
'England's Coast' will target German, Dutch and French visitors coming to Britain, and enable them to build personalised itineraries along the North East, South, South West and East coast. It will inspire visitors with a selection of each region's finest coastal locations and activities, allowing them to see destinations and retailers along each route, while also booking accommodation, activities and attractions.
The new project builds on a successful pilot, 'the Coastal Pass', which gained year one funding from the Discover England Fund. 'England's Coast' receives £1 million over two years from the Fund (and is 40% match-funded by the National Coastal Tourism Academy and its partners from the public and private sector).
The three-year £40 million Discover England Fund, which runs from 2016-19, improves England's competitive tourism offer by building world-class, bookable tourism products and getting them to the right international customers at the right time, benefitting the domestic market and making it easier to explore the country.
Today's successful bid follows the recent announcement of £1 million funding for the 'Great West Way' project along with three pilot projects. These announcements build on the 20 pilot projects that were delivered in 2016/17, the first year of the Discover England Fund. In years two and three the Fund is supporting destination-led collaborative bids worth more than £1 million, and a series of pilots. It also continues to fund existing year one projects that demonstrated early success.