Kolter Hospitality has opened the doors of The Westin Sarasota Hotel in downtown Sarasota to guests. The highly anticipated hotel is located at 1175 N. Gulfstream Avenue in the heart of Sarasota's lively Arts District.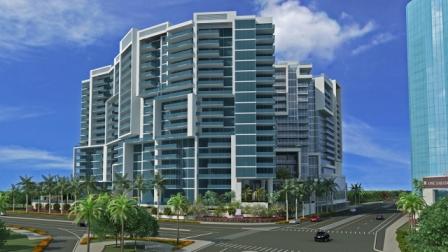 The signature hotel restaurant, EVOQ, was designed to evoke a sense of casual elegance. At EVOQ, Executive Chef Craig MacAvoy, creates classic comfort food re-imagined in healthy, craveable ways for breakfast, lunch and dinner. MacAvoy has a wealth of experience working in distinguished hotel kitchens across the country. Most recently, he served as the Executive Chef for the Ritz Carlton Coconut Grove. He has also opened hotels in China and throughout the Caribbean.
With 26,000 square feet of banquet and conference space, the hotel can serve functions of all sizes. It's largest room, the 5,515 square-foot Triton Ballroom, has 22-foot vaulted ceilings and floor-to-ceiling windows overlooking Sarasota Bay.
The Westin Sarasota Hotel features include:
255 Guestrooms and Suites
26,000 square feet of stunning event and meeting space
The Signature EVOQ restaurant
A World-Class Spa & Salon
Rooftop pool and bar overlooking Sarasota Bay
Wellness Concierge Program
Sarasota has been voted one of the top well-being cities in the country and The Westin Sarasota will help keep it there. The hotel will offer a wellness concierge who can assist with yoga, Pilates, RunWestin and nutrition classes. Of course, guests can also rejuvenate themselves with soothing spa treatments at our stunning Westin Spa & Salon.