Exclusive Resorts is adding to its portfolio of 400+ luxury residences and experiences by introducing a brand new European Collection for 2018, bringing back chic retreats in the Member-favorite locales of San Sebastian, Lake Como, Rome and the Amalfi Coast, while adding new apartments in Prague, Vienna and Florence.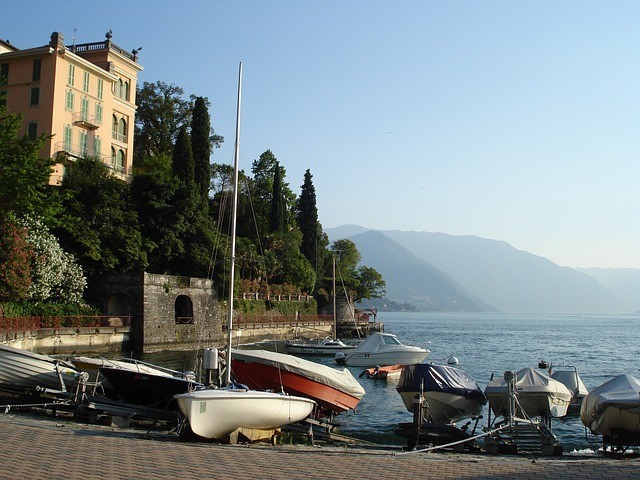 The Club's ten luxury residences, ranging from chic two-bedroom apartments to five-bedroom estates, boast amenities including private infinity pools, gourmet kitchens, en-suite bathrooms and incredible master suites.
Here are highlights from each destination within the new collection:
Prague, Czech Republic – This large, newly remodeled riverside flat is your sanctuary in the city. Its modern opulence, including high ceilings and large living spaces, feels indulgent every time you walk in the door.
Vienna, Austria – Situated in the 7th District in central

Vienna

, this new 2110-square-foot residence is located within easy walking distance to local cafes, restaurants, sites, and museums. An elegant and spacious apartment, it's placed among the first floor of a historical mansion block.
Amalfi Coast, Italy – Arguably

Italy's

most scenic stretch of coastline, the Amalfi Coast is a UNESCO World Heritage region lined with terraced vineyards, pastel-hued fishing villages, sheer cliffs, and ocean vistas. All three of our villas have private pools, sweeping ocean views, and sit Cliffside in the quaint town of Positano.
Lake Como, Italy – Villa Pendio is a fabulous, newly renovated home with expansive views of Lake Como. This chic Italian estate features modern décor, an outdoor swimming pool, and close proximity to town. With five bedrooms, it is great for a multi-generational trip.
Florence, Italy – Our new three-bedroom flat, Palazzo Opera, is located at the birthplace of

Florence's

iconic 16th– century opera, and is just steps away from the famous

Arno River

. This unique residence celebrates historic beginnings yet features rare modern luxuries.
Rome, Italy – Returning to our Residence Collection, Villa Parioli spans the entire ground floor of a renovated historic palazzo. With a private entrance and courtyard, authentic Roman style is celebrated right at home.
San Sebastian, Spain – Our two San Sebastian residences reflect their natural surroundings. The playas take center stage here, as does a nearby promenade. Both are located just a short walk to both Playa de la Concha beach and Old Town – a charming hub of restaurants and shopping with a vintage carousel.
To date, Exclusive Resorts' Vacation Collection extends across more than 120 of the world's best destinations.