Lufthansa is launching seven new winter destinations starting at the end of October: Pamplona, Genoa, Bari and Catania are the new destinations available from Frankfurt. The offer from Munich will be extended to include Nantes, Glasgow and Santiago de Compostela as further attractive city connections.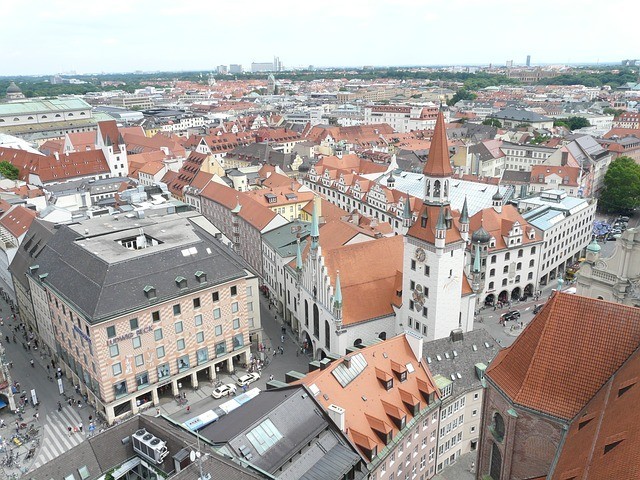 Pamplona is on the Lufthansa flight schedule for the first time ever. From 6 November onwards, the city in northern Spain will be connected with four weekly flights from Frankfurt. Furthermore, Genoa, Bari and Catania will be new winter destinations available from Frankfurt. Lufthansa customers can reach all three Italian cities up to three times per week. The flights depart starting on 29 October and will expand on the services already offered from Munich.
Due to high demand, Lufthansa will also fly to Nantes, Glasgow and Santiago de Compostela from Munich for the first time in winter. There are daily flights to Nantes in western France, with flights to Glasgow four times a week. The Spanish city of Santiago de Compostela is on the flight schedule every Sunday and thus expands the services on offer from Frankfurt.
The new winter destinations are now available to book, with fares starting from 119 euros for a return flight. For more information and to book Lufthansa flights, go to LH.com or call the Lufthansa Service Center on +49 (0) 69 86 799 799 (fixed line rate) Flights can also be booked at Lufthansa travel agency partners, as well as at Lufthansa sales counters at the airport.
The new connections at a glance
Frankfurt – Pamplona (PNA)
Four times a week (Monday, Wednesday, Friday and Sunday) from 6 November 2017
Frankfurt – Genoa (GOA)
Three times a week (Tuesday, Thursday and Saturday) from 29 October 2017)
Frankfurt – Bari (BRI)
Three times a week (Monday, Thursday and Saturday from 29 October 2017)
Frankfurt – Catania (CTA)
Twice a week (Wednesday and Sunday from 29 October 2017)
Munich – Glasgow (GLA)
Four times a week (Monday, Wednesday, Friday, Sunday from 29 October 2017)
Munich – Nantes (NTE)
Once a day (from 29 October 2017)
Munich – Santiago de Compostela (SCQ)
Once a week (Sundays from 29 October 2017)