The Latvian airline airBaltic from June 19 till June 21, 2017 participated in the world's largest and oldest aviation exhibition Paris Air Show by presenting the CS300 aircraft in Bombardier exhibition pavilion. During the Paris Air Show the chief executive officer of airBaltic Martin Gauss personally met and presented the CS300 aircraft to Canadian government representatives.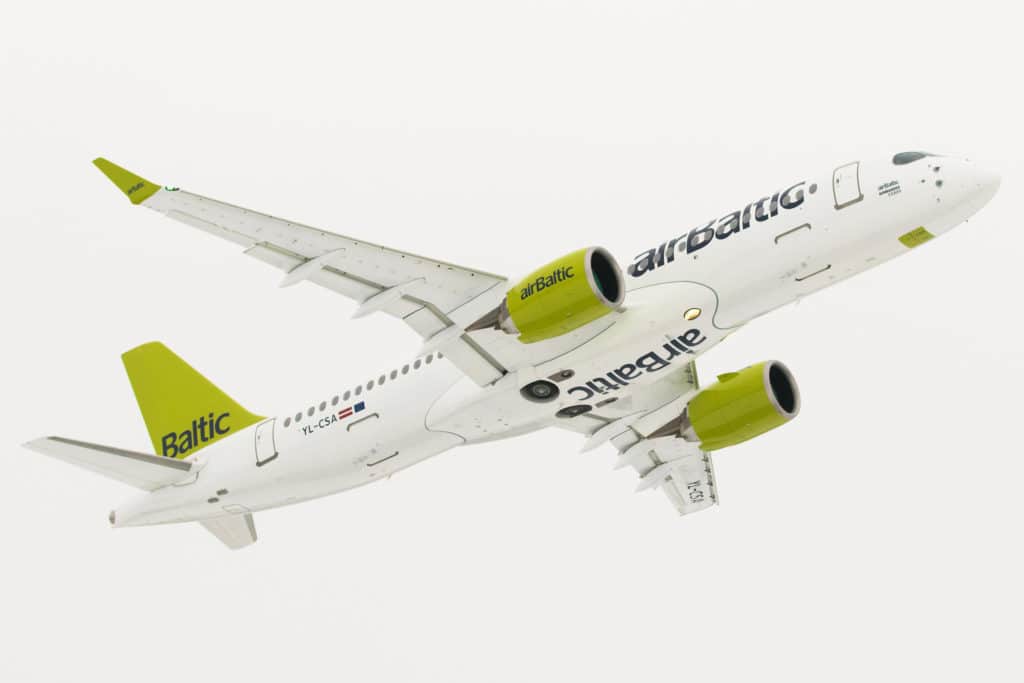 Martin Gauss met with The President of the Treasury Board of Canada Scott Brison, The Minister of Innovation, Science and Economic Development of Canada Navdeep Bains, The Minister of International Trade of Canada François-Philippe Champagne and The Minister of Transport of Canada Marc Garneau.
This year the Paris Air Show is taking place for the 52nd time and is held from June 19 to June 25, 2017 in Le Bourget Airport. From June 19 till June 21, 2017 the exhibition was dedicated for trade visitors. During these days, the Bombardier exhibition pavilion was mainly visited by international media representatives, aviation industry professionals and enthusiasts from all over the world. The Paris Air Show is a unique event in terms of its size and diversity as it brings together all players of the world aerospace industry, offers many flying displays with great visibility and gives an opportunity to trade professionals to present their products and expertise in the best conditions.
As informed previously, the Latvian airline airBaltic on June 16, 2017 welcomed the fifth of its 20 Bombardier CS300 jets on firm order. By the end of 2017, airBaltic is planning to have eight CS300 aircraft. airBaltic was the world's first airline that launched commercial operations with Bombardier CS300 on December 14, 2016.
The new Bombardier CS300 aircraft, with a total of 145 seats, offers excellent flying experience with such benefits for passengers as wider seats, larger windows, more hand luggage space in the cabin, improved lavatories and more. New aircraft is also much quieter – with four times smaller noise footprint. Moreover, at the moment, it is the greenest commercial aircraft in the world, as it is the first aircraft to have a transparent declaration of the life-cycle environmental impact, helping to reduce CO2 and NOX emissions by 20% and 50% respectively.
airBaltic serves over 60 destinations from its home base in Riga, Latvia. From every one of these locations, airBaltic offers convenient connections via Riga to its network spanning Europe, Scandinavia, the CIS and the Middle East. In addition, airBaltic also offers direct flights from Tallinn and Vilnius.