Honduras has reported a sharp increase in the number of cruise passengers and cruise ships in 2016 compared with the previous year, reflecting a growing interest in the Central American country as the next top tourist destination.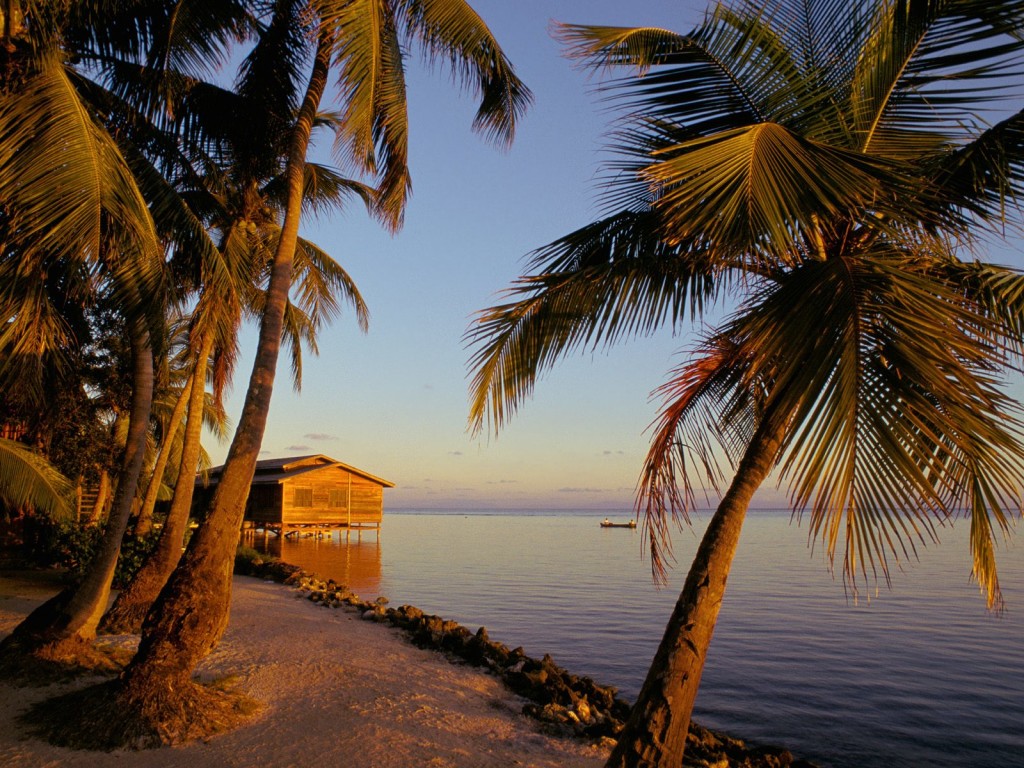 New vessels calling at Honduran ports this season included Azamara Cruises' Azamara Quest, with a visitor capacity of 690 people, Swan Hellenic Cruises' Minerva welcoming 350 tourists per ship, and Tui Cruises' Mein Schiff 4, with a total capacity of more than 2500 passengers.
With the recent addition of these three lines, 18 different cruise ship companies now stop in Honduran ports of call, including: Carnival Cruises, Norwegian Cruise Line, Royal Caribbean International, Princess Cruises, Costa Cruises, Holland American Line, Thomson Cruises, Oceania Cruises, Tui Cruises, MSC Cruises, Regent Seven Seas Cruises, P&O Cruises, Silver Sea, Noble Caledonia, Swan Hellenic Cruises, Azamara Cruises, Hapag-Lloyd Cruises and Sea Cloud Cruises.
Per official port statistics, 1,052,738 cruise passengers docked in Honduras in 2016, a 14.7 percent increase over the previous year's figure of 917,938. Approximately 85 percent of these passengers disembarked on Honduran shores to enjoy some of the country's natural beauty. Per the Honduran Institute of Tourism (IHT) a 3 percent increase in cruises is expected during 2017.
In total, 341 cruise ships called at Honduran ports during 2016, 6.6 percent more than the 320 ships that docked in the country in 2015. The largest of these cruise ships carried 6,882 passengers. Per-passenger average cruise spend reached US$80 in 2016.
This impressive growth prompted the Florida-Caribbean Cruise Association (FCCA) to hold its annual Central America Cruise Summit in Honduras in early May of this year.
Cruise passengers wishing to visit Honduras can now choose departure locations from Miami, Tampa, Port Everglades (near Fort Lauderdale), New Orleans and Galveston (near Houston).
ROATÁN
Most cruise passengers visiting Honduras disembark on the Caribbean island of Roatán, some 30 miles north of the mainland. In 2016, Roatán welcomed 1,037,647 cruise passengers, approximately 80 percent of them Americans who were surprised to learn that Roatán is English-dominant, owing to its British colonial legacy.
Roatán is known internationally for its white sand beaches, pristine bays and proximity to the Mesoamerican Barrier Reef, the second largest coral reef in the world. West Bay Beach in Roatán received the 2017 Traveler's Choice Trip Advisor award for the best beach in Central America and one of the 25 best beaches in the world. Frommer's recently highlighted Roatán in its Undiscovered Caribbean Islands: Insiders' Guide; the HGTV show House Hunters International has featured Roatán in a handful of recent episodes, and Islands Magazine listed Roatán as one of the Best Islands to Retire. Visitors flock to Roatán to snorkel, scuba dive and swim among exotic marine creatures such as whale sharks, mantas, wild dolphins, sea turtles and schools of fish, while they can also enjoy water activities such as kayaking, water skiing, sailing and wakeboarding.
Since the remodeling of Roatán's main port (Coxen Hole) in 2008, and building Port Mahogany Bay (Dixon Cove) in 2010, more cruise lines servicing the Western Caribbean have incorporated Honduras into their itineraries. The Port of Roatán can accommodate one ship at a time and has three spaces in the anchorage area, while Port Mahogany Bay can serve up to two ships at a time.
While vacationing on this paradisiacal island, visitors interested in native flora and fauna can explore the Carambola Botanical Gardens at Sandy Bay, the Gumbalimba Conservation Park or the quiet islands near Maya Key and Little French Key.
The below cruise lines are just some of the 18 lines that service Roatán:
The 3,080-passenger Crown Princess, one of Princess Cruises' largest ships;
Carnival Cruise Line's Carnival Breeze, Conquest , Dream, Fantasy, Freedom, Glory, Magic, Miracle, Paradise, Sunshine, Splendor and Vista;
Norwegian Cruise Line's Breakaway, Dawn, Epic, Escape, Gem, Getaway, Jade and Pearl ;
Royal Caribbean Cruises'

Liberty

of the Seas from

Galveston

, Vision of the Seas from the Port of

New Orleans

, Rhapsody of the Seas and Brilliance of the Seas from

Tampa

, Serenade of the Seas from Port Everglades and Allure of the Seas from

Miami

and others, for a total of 18 itineraries;
Regent Seven Sea Cruises' Seven Seas Mariner, Seven Seas Explorer, and Seven Seas Voyager; and
Costa Cruises' Costa Deliziosa, departing from Port Everglades.
TRUJILLO
In 2014, Trujillo, situated on Honduras' northern (Caribbean) coast, became the first continental port in the country to receive cruise passengers. The development of the port was made possible by a US$30 million investment by Canadian concessionaire Banana Coast to dredge the port and spearhead local beautification projects.
In 2016, five ships visited the port, including RCCL Azamara Quest followed by P&O Cruises' Adonia, Holland American Line's MS Veendam, Oceania Cruises' Riviera and Thomson Cruises' Thomson Dream.
Shore excursions include tobogganing, tram rides through Trujillo's colonial center and nearby nature reserves, kayaking in the Guaimoreto Lagoon and ATV tours. Passengers can also explore the culture of the Garífunas, descendants of African slaves who arrived in the region between the 17th and 18th centuries.
PUERTO CORTÉS
Puerto Cortés, located in a natural bay on Honduras' Caribbean coast north of San Pedro Sula, is not only the largest seaport in Central America and the 36th largest in the world in terms of traffic volume, but also an important cruise port, welcoming local cruise ships such as El Europa 2 and El Viajero de los Mares, collectively carrying 1,634 cruise passengers, in 2016. As part of their tour of Puerto Cortés, many cruise passengers head to San Fernando Fortress, one of the few surviving colonial fortresses in the Americas, located in the nearby city of Omoa.
THE PACIFIC COAST
Cruise passengers looking for new ports to explore will be delighted to know that the Pacific coast of Honduras will soon be able to welcome them. In 2018, Honduras hopes to open the Amapala cruise port on Isla del Tigre (Tiger Island), just off its Pacific Coast. Amapala's naturally deep channel will easily allow ships to dock, without requiring further dredging.
Cruises are an excellent first introduction to Honduras, and many day visitors are returning as tourists to explore the country's other attractions such as the ancient Mayan city of Copán and Pico Bonito/PANACAM National Parks. From 2015 to 2016, Honduras' international tourism numbers increased 4 percent and international tourism revenues grew 6.8 percent.