An estimated 52 million foreign tourist travelled to Italy in 2016. Italy hosts the most UNESCO World Heritage Sites in the world and even the "cucina italiana" – as one of the most influential kitchens worldwide – was honoured with the title world heritage. Italy is a synonym for pasta, pesto, antipasti, dolce vita, extra-virgin olive-oil, exquisite coffee beverage, cheese products and wine. The slow-food movement was established in Italy already in the 1980s as counterpart to fast-food. Focussing on organic and regional products with respect for dolce vita. Many green and eco-friendly projects in rural and urban areas demonstrate these sustainable ways of thinking and acting. Reasons enough to spend a eco-friendly holiday in Italy and to take a sustainable souvenir back home.
Ecological land of plenty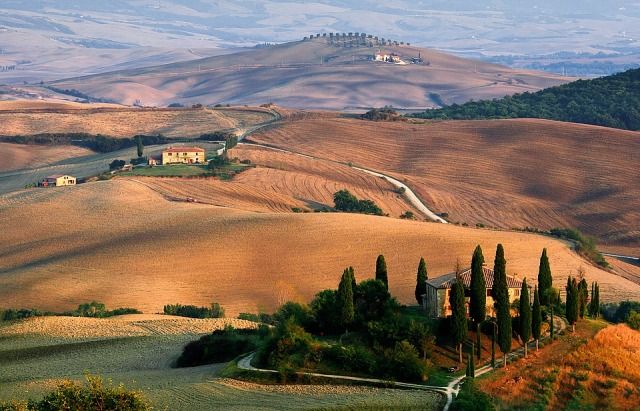 Image 7 of 7
Fattoria La Vialla is a family run organic farm located in Tuscany and a must-visit for sustainable connoisseurs. The farm produces and sells original and high-quality organic and biodynamic Italian food and wine. Only recently the farm was honoured with the award "B.A.U.M.", an environmental award for long-term commitment to environmental protection and sustainable development. The production process is resource-friendly and sustainable from planting until harvesting to eco-friendly packaging.