An estimated 52 million foreign tourist travelled to Italy in 2016. Italy hosts the most UNESCO World Heritage Sites in the world and even the "cucina italiana" – as one of the most influential kitchens worldwide – was honoured with the title world heritage. Italy is a synonym for pasta, pesto, antipasti, dolce vita, extra-virgin olive-oil, exquisite coffee beverage, cheese products and wine. The slow-food movement was established in Italy already in the 1980s as counterpart to fast-food. Focussing on organic and regional products with respect for dolce vita. Many green and eco-friendly projects in rural and urban areas demonstrate these sustainable ways of thinking and acting. Reasons enough to spend a eco-friendly holiday in Italy and to take a sustainable souvenir back home.
Tradition and history in South Tyrol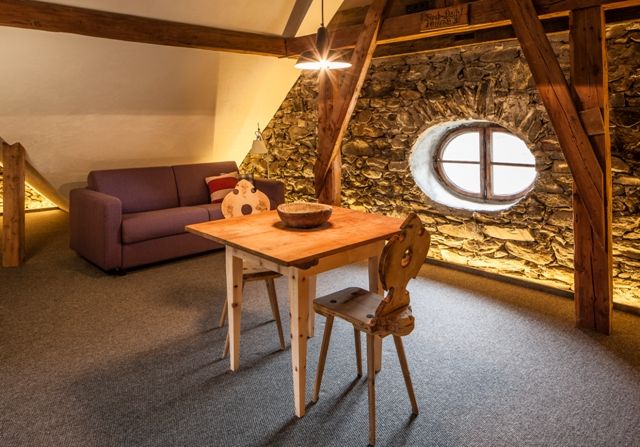 Image 2 of 7
Surrounded by the picturesque landscape of South Tyrol, the Josephus unites a luxurious alpine lodge with apartments for a relaxing green vacation. During the restoration of the house attention was paid to maintaining but newly interpreting the old and farming style. Old furniture was renovated or modified; existing wood and floors were consciously reused. Today clear structures, minimalistic design and a warm wooden interior result in unrivalled comfort. The owners see themselves as a connection between the inhabitants of the mountain region and the guests offering an insight in the culture, tradition and history of the Schnalstal in South Tyrol while maintaining the untouched nature of the region.