An estimated 52 million foreign tourist travelled to Italy in 2016. Italy hosts the most UNESCO World Heritage Sites in the world and even the "cucina italiana" – as one of the most influential kitchens worldwide – was honoured with the title world heritage. Italy is a synonym for pasta, pesto, antipasti, dolce vita, extra-virgin olive-oil, exquisite coffee beverage, cheese products and wine. The slow-food movement was established in Italy already in the 1980s as counterpart to fast-food. Focussing on organic and regional products with respect for dolce vita. Many green and eco-friendly projects in rural and urban areas demonstrate these sustainable ways of thinking and acting. Reasons enough to spend a eco-friendly holiday in Italy and to take a sustainable souvenir back home.
Pioneers in green and sustainable agriculture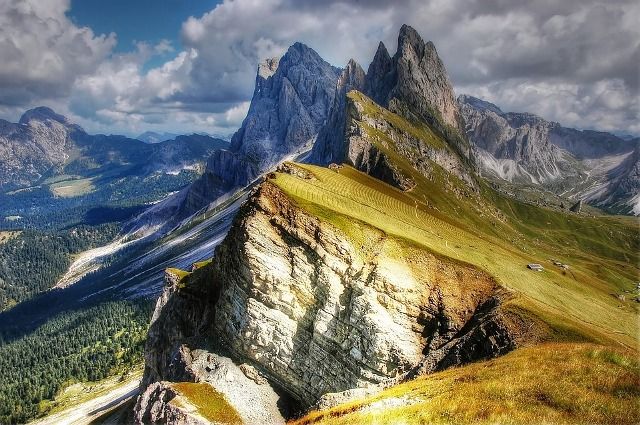 Image 3 of 7
The organic herb farm Pflegerhof in South Tyrol offers Italian herbs – perfect as a souvenir. Since 1982 all products, like herbs, teas, spices and cosmetics, are organically produced from the seed up to the final product. Therefore the farm owners are pioneers in green and sustainable agriculture in South Tyrol. Most of the herbaceous plants can also be bought in the in-house nursery. The care and protection of the environment by applying the rules of organic farming are the fundamental principles of the Pflegerhof. During farm excursions in the summer months the organic farm is offering an insight into the world of herbs for customers.