After the reconstruction and the opening of the new exhibition one year ago, the museum with its relaunch has attracted almost 200 thousand people.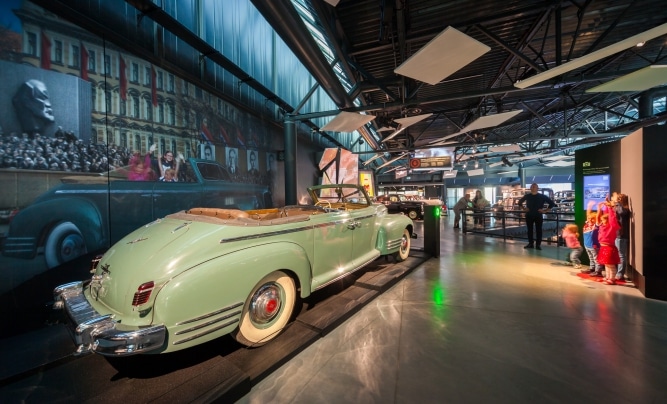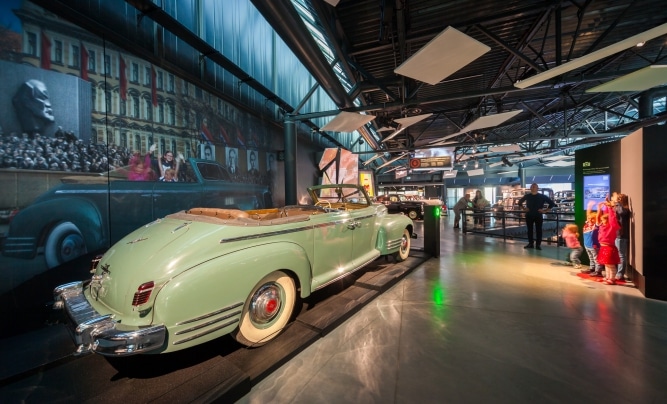 The museum's employees are very happy that the museum is loved by families with kids the most. Among the visitors, over 30 % represent families with kids.
It has been observed that families appreciate the opportunity to engage in activities and try out different interactive stands as well as learn about automobile functions and their history through a hands-on experience. One of the most favourite areas in the museum is children's recreation area with a vrooming car.
"The Riga Motor Museum is not just an ordinary museum. It is a place where people can have a good time, relax, learn and meet new friends," says Aivars Aksenoks, the Director of the Riga Motor Museum.
The second biggest group of visitors constituting 21 % are adults but 15 % are pupils.
An important fact is that every tenth visitor of the museum is a foreign tourist. The Riga Motor Museum has been visited by tourists from 78 countries and all the continents. The majority of the foreign tourists come from neighbouring countries – Estonia, Lithuania and Russia, and also from Germany, Norway and the United Kingdom.
The Riga Motor Museum's history is closely connected with the Antique Automobile Club of Latvia that initially gained great popularity by organising rallies and exhibitions for antique motor vehicles. The Motor Museum was opened in 1989 and soon after became the largest vehicle museum in the Baltic States with a very valuable collection.
After the reconstruction of the museum's building, it has now spacious and quality exhibition rooms and well-planned interior. The exhibition with more than 100 unique automobiles and motorcycles extends over three floors and 4,000 square meters.
The museum offers an interactive story about unique vehicles, significant personalities and the most important events in the history of automobiles and humanity. Also, the visitors have the opportunity to go back in time to see what limousines were used by the representatives of Kremlin during the Soviet times.
One of the most valuable exhibits in the museum is the "Auto Union V16" racing car which was constructed by Ferdinand Porsche in 1938.
The museum is located on the street that is named after a former resident of Riga, the legendary film expert Sergei Eisenstein, near the Biķernieki motor racing circuit that hosts many racing competitions.