Neighborhoods are what make cities so unique. Behind each is a unique pattern of rhymes and rhythms embedded in the winding side streets or hidden behind that dusty shop sign, far removed from the well-tread tourist trails. More and more, travelers are searching for access to these areas to truly get a feel for their destination of choice.
Le Pigalle – Pigalle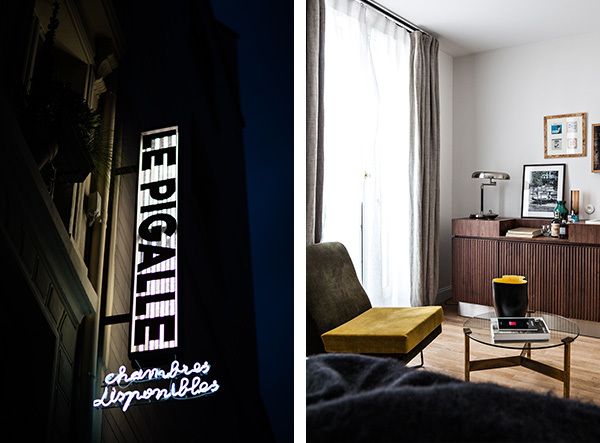 Image 1 of 4
It isn't often that one gets a glimpse of a golden age these days. In the case of Le Pigalle, a shining beacon in the Pigalle district, this age speaks of the Paris of Alexandre Dumas, Victor Hugo, and Edith Piaf. This once-seedy, neon-lit neighborhood welcomed all echelons of society, from the creative to the criminal, with the occasional well-heeled professional thrown in for good measure. To capture the artistic and collaborative spirit once alive here, Le Pigalle has turned to the district's residents to create what is a monumentally inspired, brazen, and energetic focal point. This authentic neighborhood hotel features photographs and illustrations by local artists, curated music by a neighborhood DJ, delicious baked goods delivered by a nearby bakery, and a local flower shop by Muse. It also offers special access to the local community, the members of which can often be found propping up the bar with their tales of a gritty and provocative red light district that defied definition.
Design Hotels™ presents four Parisian members that act as gateways to their neighborhoods, from the Golden Triangle in the city center to the vibrant Pigalle district, these hotels reflect their and allow guests to experience true neighborhood integration first-hand.