Air Serbia, the national airline of the Republic of Serbia, is recording strong travel demand for its Aviolet charter flights this summer.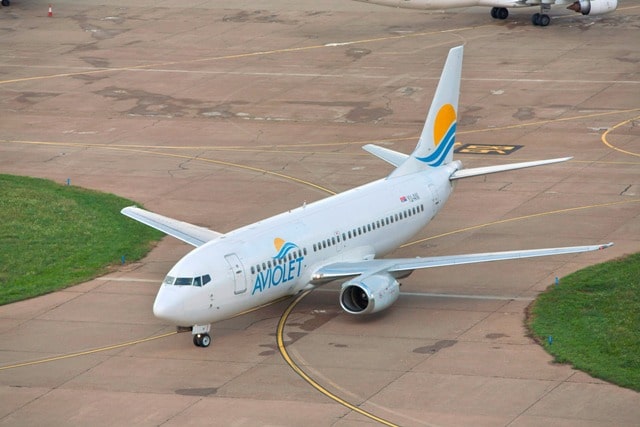 So far the airline is set to operate approximately 600 return charter flights to popular destinations during the holiday season, in comparison to roughly 530 last year.
The Aviolet network has expanded to 23 cities across five countries this year, enabling leisure travellers to fly to summer hotspots such as Barcelona and Palma de Mallorca in Spain, Kefalonia and Heraklion in Greece, Palermo and Rimini in Italy, as well as Bodrum and Antalya in Turkey, and Enfida in Tunisia.
The flights will be operated on a fleet of three Boeing B737-300 aircraft that have a comfortable all-economy cabin with 144 seats.
The total number of services may increase further as tour operators continue to book additional charter flights to cater to the travel requirements of holidaymakers in Serbia.
Dane Kondić, Chief Executive Officer of Air Serbia, said: "The summer season is in full swing and we're delighted that a large number of Serbian tour operators have chosen to partner with Aviolet to fly their customers to their favourite summer holiday destinations".
"Since being launched, Aviolet has grown into a well-recognised charter brand and today plays a central role in the tourism industry by providing a high-quality travel offering.
"This year we will operate hundreds of Aviolet flights to popular islands and holiday destinations in Europe, the Mediterranean and North Africa, providing our partners with convenient direct air services."
Aviolet was launched in 2014 and is easily recognised by the sun and sea-inspired livery of the brand.
In addition to offering a complimentary snack service, holiday makers will have the option of purchasing a selection of popular duty-free items as well as food and beverages from the on-board bar.
To find out more about Aviolet, view the Aviolet flight schedule and access contact details of tour operators who have chartered flights, please visit www.aviolet.rs.