Summer is nearly here and the holiday season is kicking off. Recognising that Brits love a bargain, travel search engine KAYAK.co.uk has analysed its data to find the cheapest destinations around the globe to enjoy a one-week stay this summer. It includes costs for return flights, 4-star hotel accommodation, economy-class car hire, food, drink, entertainment, and even a souvenir – for European and worldwide destinations.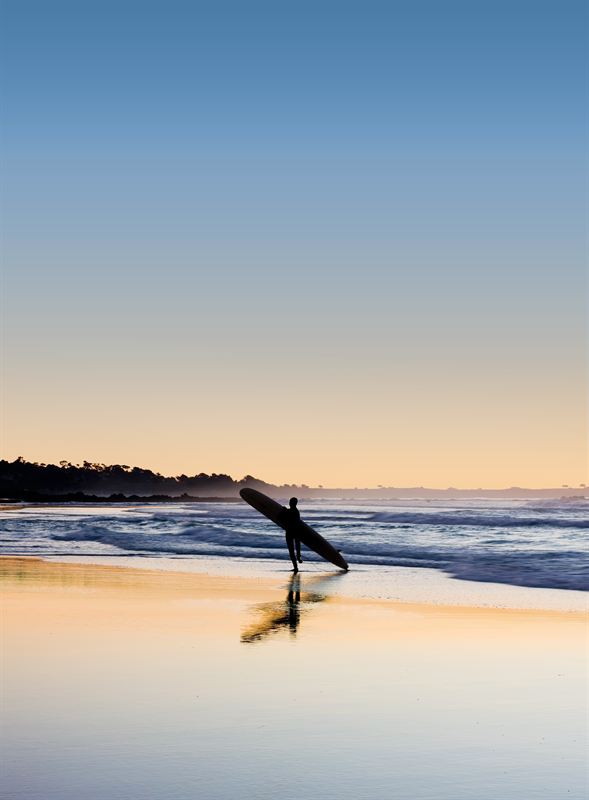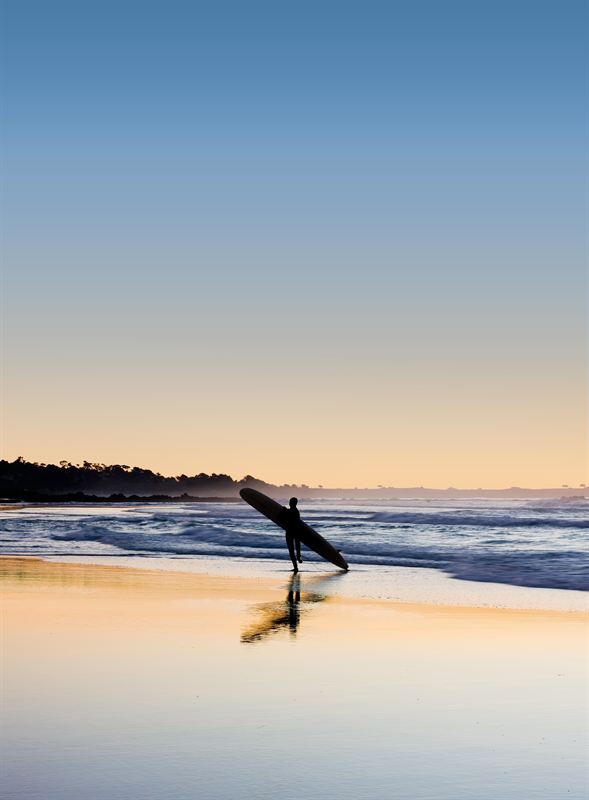 Overall, Prague comes out top in the cheap charts, with a full week costing just £678. However, Marrakesh, despite being over double the flight time and on a different continent altogether, isn't far behind at just £680.
Dubai, known for glamour and luxury, is surprisingly affordable. A full week in Dubai can be enjoyed for under £1,000 – with KAYAK's summer holiday formula pricing it at £938. Three Asian destinations – Bangkok, Kuala Lumpur and Phuket City, round off the top five cheapest worldwide destinations.
The 5 cheapest summer destinations in Europe for Brits:
Prague
Bucharest
Warsaw
Murcia
Las Palmas de Gran Canaria
Of the five bargain European locations, Gran Canaria is the most expensive to fly to, and to stay at, but it makes up for this by being by far the cheapest to get around. Car hire price is less than half the price of other destinations in the list – for a week it'll cost Brits just £51.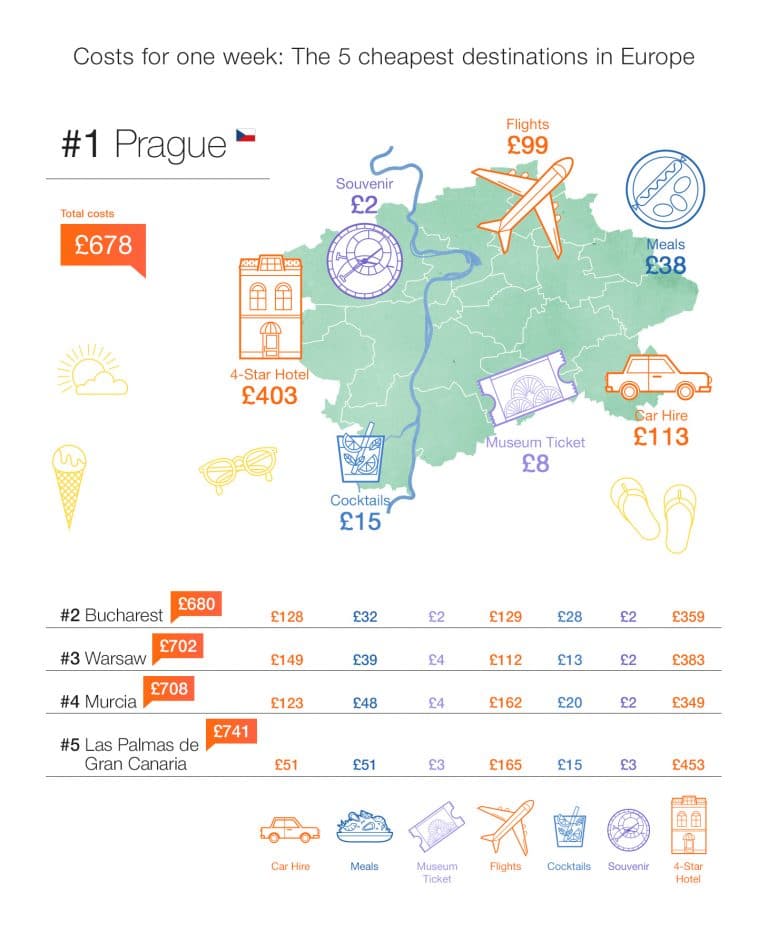 When it comes to dining, Bucharest is the best bargain, but Warsaw can't be beaten for cocktails. Three mojitos in the Polish capital will set Brits back just £13 (not too much more than the price of one back home). In addition, museum passes and souvenirs are easily affordable – with a keepsake fridge magnet costing just £2 or £3 in each of the five cities, and museum passes available for under £5 in all but Prague.
The 5 cheapest summer destinations worldwide for Brits:
Marrakesh
Dubai
Bangkok
Kuala Lumpur
Phuket
Whilst Marrakesh in Morocco is by far the cheapest non-European destination, with average return flights a steal at just £147, and hotel and car hire there also reasonable, cocktails really break the bank, and will set Brits back £30 on average, so best to savour those slowly.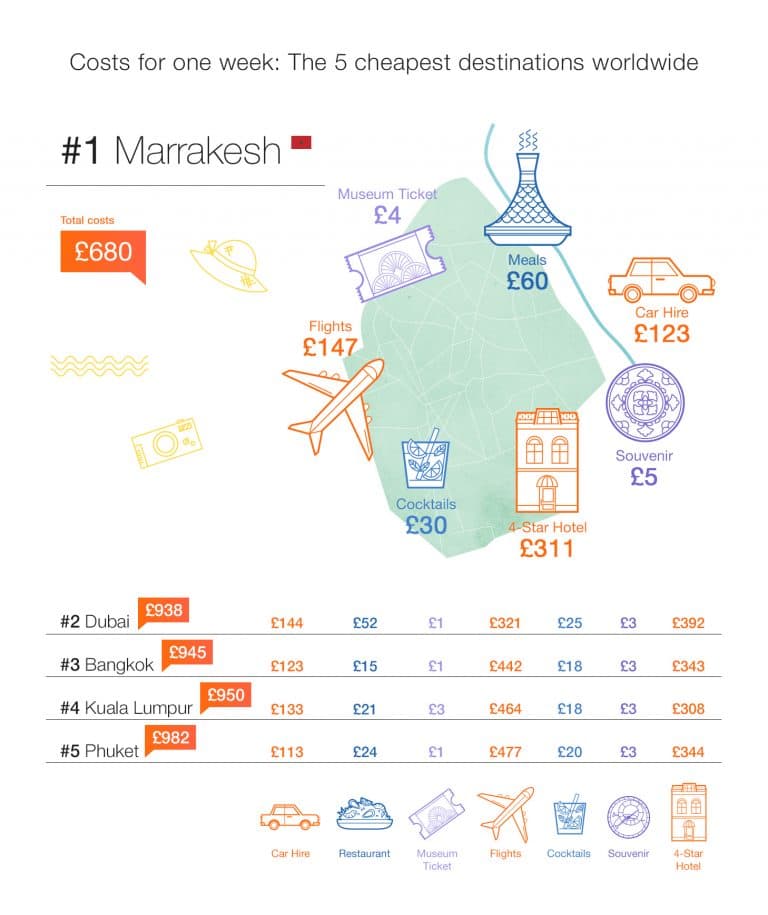 Dubai is a surprise entrant on the list at number two – despite its glamorous reputation, a week in the Emirate will cost just £938. Three destinations in Southeast Asia fill out the top five: Bangkok and Phuket City, in Thailand, as well as Kuala Lumpur, Malaysia. Though flights are bit pricier, inexpensive meals and drinks help keep the price down to under £1,000 total for a week.