Sales and marketing director Lenka Žlebková says: "We care about the satisfaction of our clients, the organizers of major congresses. We are not able to change the building itself too much, but we can upgrade the facilities and provided services. This is our main task until the beginning of November, when the prestigious ICCA Congress takes place in PCC. We want to turn the Prague Congress Centre into a place where congresses and conferences with the highest demands on technology can be held. We are aiming for a satisfied participant who will want to come back again. We want the delegates of big congresses and conferences to be instantly and without difficulty able to find their way through the building with the help of a mobile phone application which will also provide them with all necessary information on actual time."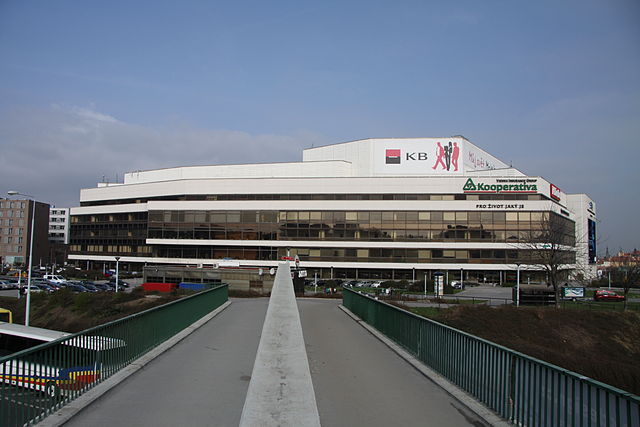 At present, interior renovations are under way in corridors and foyers, as well as in the two largest halls – the Congress Hall and the Forum Hall where floors are being refurbished, seating furniture newly upholstered, scenic and classical lighting as well as high-tech audio-visual technology installed, ceilings and wood cladding in the corridors refurbished, toilets renovated and most of the lights replaced for more economical LED lights. On the ground floor near the main entrance a new information and registration desk will be build. The refurbishment will of course touch the facade. In November, the PCC will welcome the ICCA Congress in a new look.
However, the adjustments do not only remain on the surface. Approximately 180 Wi-Fi points and 2,000 data slots will be installed throughout the building. "We have chosen a solution that
will be fully functional and modern even in 10 maybe even 20 years," says ENESA technical specialist Ji?í Mat?jí?ek who is in charge of this part of the modernization. He adds: "This is the most exceptional project in the Czech Republic at present. The complexity and range of the system is unique. At the same time, we have installed Wi-Fi, data plug-ins and cables, which are imported as they are not used in the Czech Republic yet."
The icing on the cake is a sophisticated digital system from POS Digital who presented the most creative solution in the tender. "Collaboration on the design of the navigation system was very pleasant, because the leadership of the PCC had a precise idea inspired by experience from abroad as well. Part of the entire navigation information system delivery will not only be individual components such as internal LCD screens of various sizes and formats and outdoor LED screens, but also system management from one location and maintenance of all its functionalities no matter whether it is navigation, distribution of information, marketing or advertising. From one centre, it will be possible to respond immediately to any need, "explains POS Digital Sales director David Šauer.
Of course, the changes currently in progress will also result in increased security for the entire building.