Nobu Hotel Shoreditch opens this Saturday 1st July in the heart of London's artistic quarter.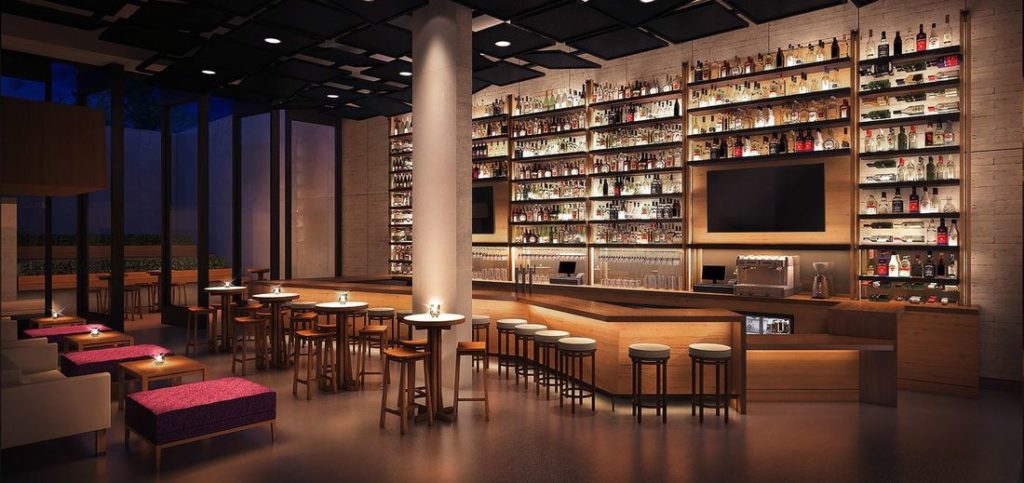 Set back from the lively hub of Great Eastern Street, Nobu Hotel Shoreditch offers a dynamic blend of Nobu's signature east-meets-west philosophy and Shoreditch's creative and industrial energy.
The property boasts 143 guest rooms and seven suites, meeting space, a lobby bar and 240-seat restaurant, which lies at the heart of the building, spanning almost the entire footprint of the hotel.
Guests to the hotel and restaurant will be able to enjoy genre-defining Nobu signature dishes, exquisite sushi, and Shoreditch-inspired menus and cocktails. For those wishing to witness the theatre and artistry of Nobu chefs in action there is the exclusive 10-seat sushi bar and an 18-seat chef's table, with prime views of both the main kitchen and sushi chefs at work.
Giving back to the local area, Nobu Hotel Shoreditch will also be opening a stunning pocket garden, creating a public space between the vibrant streets and the calmness of the hotel, offering an oasis in the heart of East London.
The expressive and distinctive design for the new Nobu Hotel Shoreditch is the result of the collective efforts of Ron Arad Architects and Ben Adams Architects featuring overhanging floor slabs and cantilevered steel beams forming a frayed edge to the east, where a landscaped garden is terraced to provide natural light to the restaurant space.
The interior of the hotel was designed by local designers, Studio Mica. All parties worked in collaboration to create a seamless transition between the hotel and the restaurant.
The 240-seat, Nobu Shoreditch restaurant was designed by Studio PCH. Inspired by the iconic Nobu aesthetics, the 340m² restaurant space's sleek wooden finish creates a cool and contemporary