Air Serbia has finished upgrading ten narrow-body Airbus aircraft with new seats.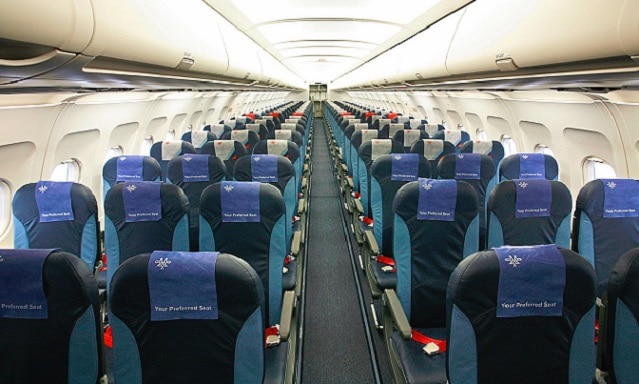 Over the last four weeks, Air Serbia has installed 1,500 award-winning Recaro BL3520 seats, which feature an award-winning lightweight design that offers outstanding levels of passenger comfort. The tenth and last aircraft to undergo the cabin retrofit was the Airbus A319 with registration mark YU-APF, which went back into service on 18 June.
The Recaro BL3520 seat has a highly space-efficient design that has enabled the airline to increase seating capacity on its narrow-body Airbus aircraft while offering guests more living space at the same time.
This has been achieved though having a slimmer backrest and a literature pocket that sits above the knee area, providing more leg room.
Guests flying on the airline's A319 and A320 aircraft can also look forward to using Air Serbia's free Elevate Play service, which allows movies, TV shows and music to be streamed to personal devices through Wi-Fi. The service is available for Android or Apple devices through an app, and for laptops through a browser plugin.