United Airlines today announced that beginning this fall, the carrier will take new steps to elevate the customer experience at Houston George Bush Intercontinental Airport by offering customers shorter, more convenient connection times and better access to more destinations.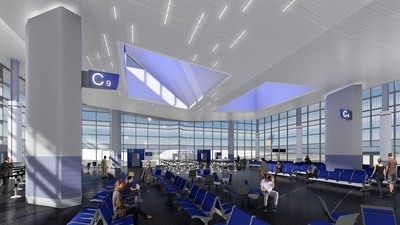 The operations enhancement will enable United to improve connectivity throughout its industry-leading global route network, as adjustments to the flight schedule will connect customers more efficiently. The move, which will take effect Oct. 29, will also enable the airline to better utilize the approximately 90 gates from which it operates at the airport.
"We are excited to take these steps to improve our operations in Houston which will offer our customers greater access to more destinations throughout the country and more opportunities for connections," said Andrew Nocella, United's executive vice president and chief commercial officer. "Together, we are working to make United an airline that is the first choice for customers in Houston and everywhere we fly."
"United undertaking this effort to make George Bush Intercontinental Airport more efficient while offering better access to additional destinations and more convenient connection times is great news for the people of Houston," said Houston Mayor Sylvester Turner. "Our world-class airport system is a key part of what makes our economy run, and this effort will further strengthen this vital piece of our community."
United is continuing to invest in its employees in Houston, providing them with more of the tools they need to better serve customers, particularly under the new structure. The airline is also increasing staffing and adding new lobby check-in kiosks to provide customers with a more efficient airport experience.
This effort is called "rebanking." United has traditionally operated a schedule of ten "flight banks" at Houston, with the hub serving as a connection point for east-to-west routes across the U.S. along with Latin America. With the new effort, United will consolidate existing flights into an enhanced eight-bank structure, connecting customers from all directions, enabling the airline to use aircraft more effectively throughout the entire country.
United and Houston
United's customers will see big transformation at the airline's Houston hub in 2018 with the completion of its $277 million investment in the new C North Concourse where United customers will enjoy roomier gate areas, the latest technology and chef-inspired dining choices.
United has operated for more than 70 years from its hub at George Bush Intercontinental Airport. United and United Express offer nearly 500 daily flights to more than 170 destinations around the world, including top business and leisure markets in Asia, Europe and the Americas. The Houston hub is United's premier gateway to Latin America, serving 52 nonstop destinations across Latin America and the Caribbean. United is also one of Houston's largest employers, with more than 14,000 Houston-based employees.
In May, United and airport hospitality group OTG, announced plans for new elevated dining and retail experiences in United's terminals at George Bush Intercontinental Airport in Houston. New concepts have already begun to open with five of OTG's award-winning CIBO Express Gourmet Markets and the Republic Grille – all in Terminal E. The markets feature an array of healthy options and offerings from local purveyors.
About United