Icelandair is pleased to announce the Icelandair Stopover Pass, their newest service for passengers looking to make the most of their time while traveling.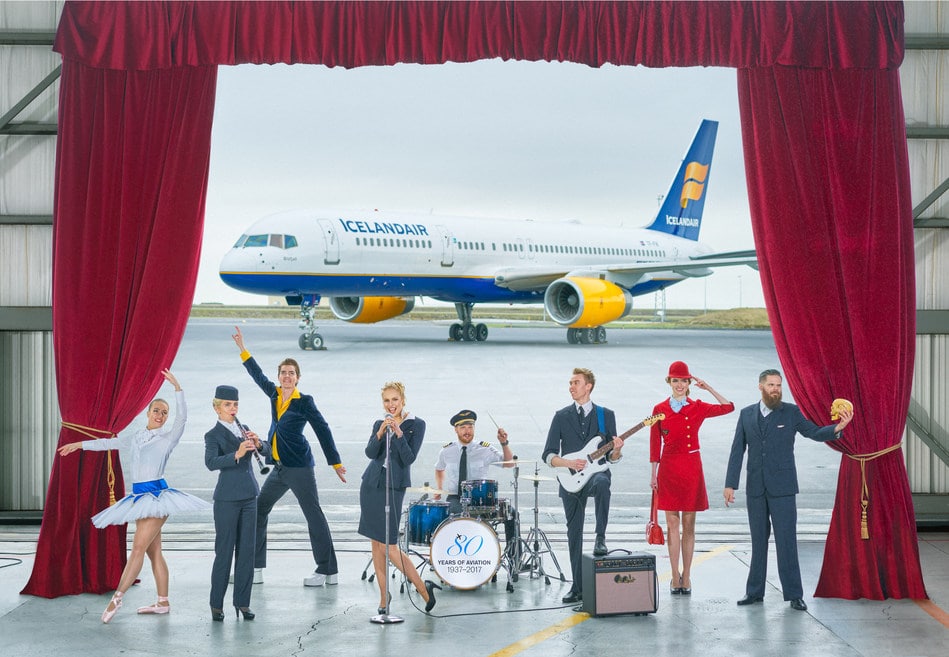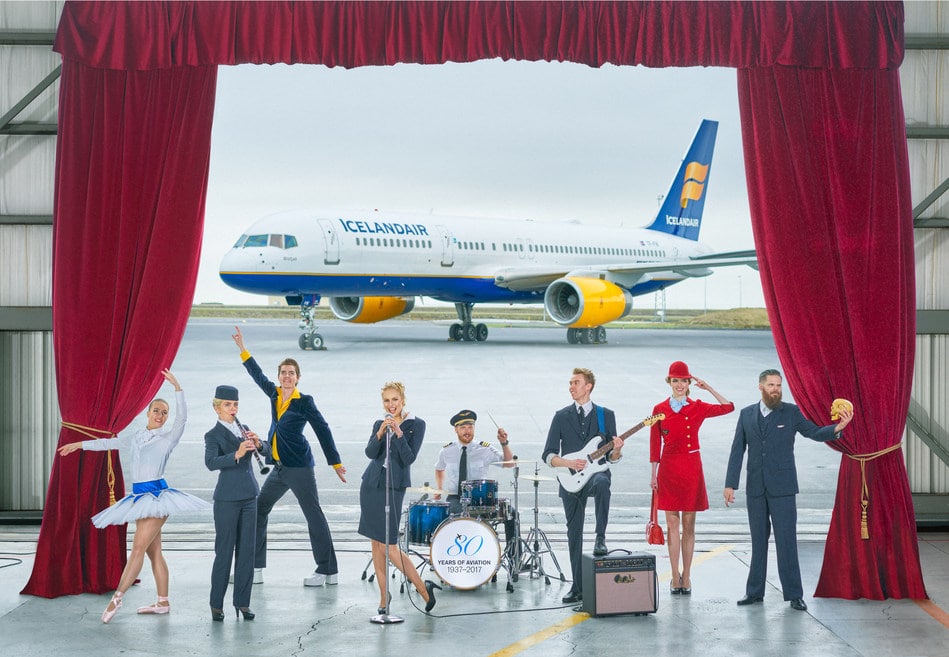 From now until March 2018 passengers will be able to transform their standard boarding pass into a Stopover Pass, which offers exclusive access to a series of entertaining performances, both on land and in the sky. These performances range from a three-act play on board a flight from London to New York via Iceland, tickets to a private concert, trips to Icelandic football matches, backstage passes to a music festival, and more, all starring Icelandair staff.
Icelandair employees enjoy a variety of creative pursuits outside of their work commitments. Extracurricular professions include time as musicians, dancers, comedians, actors and artists. To share these talents with passengers, Icelandair hosted enrollment for employees at an immersive theater group, Gideon Reeling, to nurture their skills, improve customer service, and learn theater techniques to add to their repertoire of skills. Their time with the group improved everything from boosting the mood of passengers to active listening, calming restless children and reassuring wary passengers.
Further, the team will revolutionize in-flight entertainment as they kick off a series of on-board performances throughout the year with a live, three-act play starring the in-flight crew. The performances, on select Icelandair flights, will not only showcase Icelandair's history and service, but also transport the passenger audience from 1937 into the future of transatlantic travel.
Icelandair understands the importance of a friendly, attentive crew and how simple things such as telling jokes, amusing children and even teaching passengers some of their destination's local language can turn mundane travel into a life-long memorable experience. As pioneers of aviation, Icelandair will bring on-board entertainment to the next level.
Birkir Hólm Guðnason, CEO at Icelandair, comments, "As part of our 80th anniversary we're proud to introduce our free performance series, Icelandair Stopover Pass, giving our passengers a refreshing Icelandic travel experience while transforming their journeys into time well-travelled. We've always put customer service at our heart, and now we're looking to pioneer a new service to delight and entertain our customers, starring our talented staff."