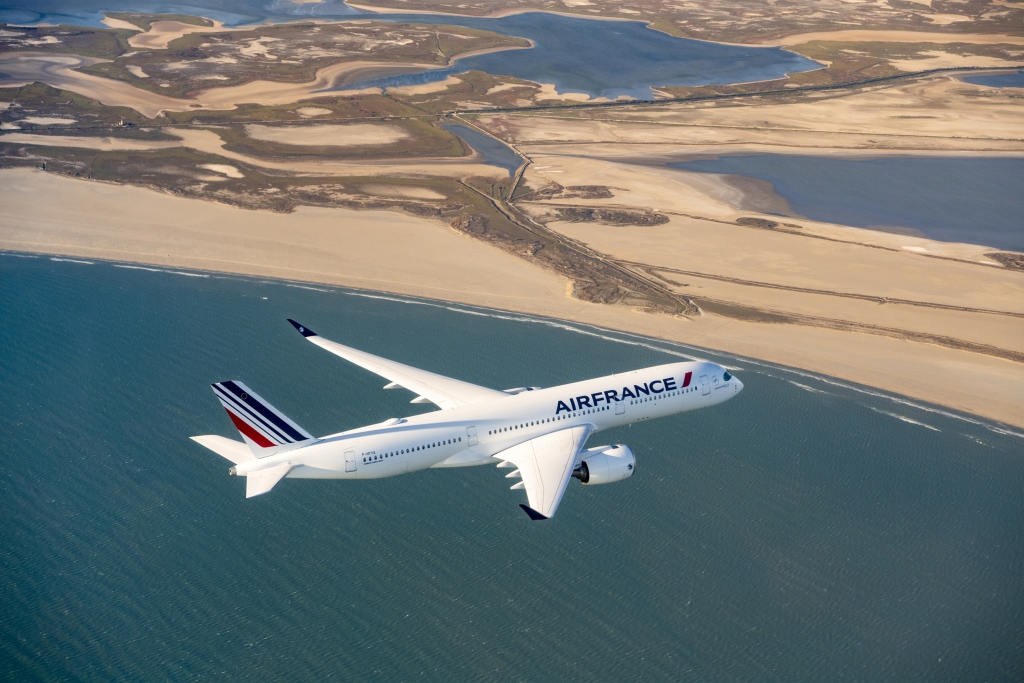 Air France customers can now enjoy the comfort of the latest new long-haul travel cabins on some flights from Paris-Charles de Gaulle to Havana (Cuba).
Operated by Boeing 777-200 with 4 weekly flights, customers will benefit from service excellence in the sky in the Business cabin (28 seats), as well as completely redesigned seats in Premium Economy (24 seats) and Economy (260 seats).
Schedules of flights equipped with the new cabins (in local time):
AF0820: leaves Paris-Charles de Gaulle at 13:15, arrives in Havana at 17:15;
AF0825: leaves Havana at 19:40, arrives at Paris-Charles de Gaulle at 10:45 the following day.
Flights operated on Mondays, Wednesdays, Fridays and Sundays.
Air France in Cuba
This summer, Air France will offer a total of 11 weekly flights between Paris-Charles de Gaulle and Havana, operated by Boeing 777-200 and Boeing 777-300.
In addition, thanks to its partnership with MSC Cruises, a private cruise company, Air France will offer passengers on "Fly & Cruise" packages the chance to fly to Cuba on dedicated flights departing from 12 French cities* as well as Brussels (Belgium) as a continuation of Paris flights during the 2017-18 winter season.
Air France's best travel cabins
In the Business cabin, Air France offers service excellence in the sky. The seat adapts to the shape of each individual, from seating position to a real 2-metre long bed. At the heart of the curved structure, each passenger creates their own space, according to their desires. The seat's soft foam is designed to offer impeccable quality of sleep. With a soft duvet and XXL-sized feather down pillow, everything has been designed to ensure peaceful sleep among the clouds. Each passenger has a wide 16-inch (41 cm) HD touch screen.
In Premium Economy, more comfortable seat cushions and a multi-position footrest further enhance this travel cabin. In Economy class, there is a new fully-revised seat, with more legroom, a new seat cushion, more comfortable headrests and a wider tray table.
The new cabins now fly all over the world
This summer, Air France will operate 44 Boeing 777 on its long-haul network equipped with its latest travel cabins; 19 Boeing 777-300 and 25 Boeing 777-200s, or the entire Boeing 777-200 fleet, as well as 3 Boeing 787. They will fly to 44 destinations around the world:
– The Air France hub at Paris-Charles de Gaulle and Paris-Orly airport;
– North America: Atlanta, Boston, Houston, Los Angeles, Montreal, New York-JFK, Papeete, San Francisco, Toronto, Vancouver, Washington;
– South America: Buenos Aires, Cancun, Cayenne, Havana, Lima, Mauritius, Montevideo, Panama City, Santiago de Chile, Sao Paulo;
– Africa: Abidjan, Accra, Bamako, Bangui, Cairo, Douala, Johannesburg, Libreville, Luanda, Yaoundé;
– Middle East: Dubai, Beirut;
– India: Bombay;
– Asia: Beijing, Guangzhou, Ho Chi Minh City, Hong Kong, Osaka, Shanghai, Singapore, Tokyo (Haneda and Narita airports).