Hertz Global Holding has announced that its wholly owned subsidiary, The Hertz Corporation, has signed a three-way and exclusive partnership agreement with Hertz Mexico (operated by Avasa) and Aeroméxico, Mexico's leading airline. Aeroméxico passengers can now book car rental at the best available rates for Hertz and Firefly in Mexico and with Hertz, Dollar, Thrifty and Firefly in any of the airline's rest of world destinations, via the airline's website (Aeromexico.com) and call center.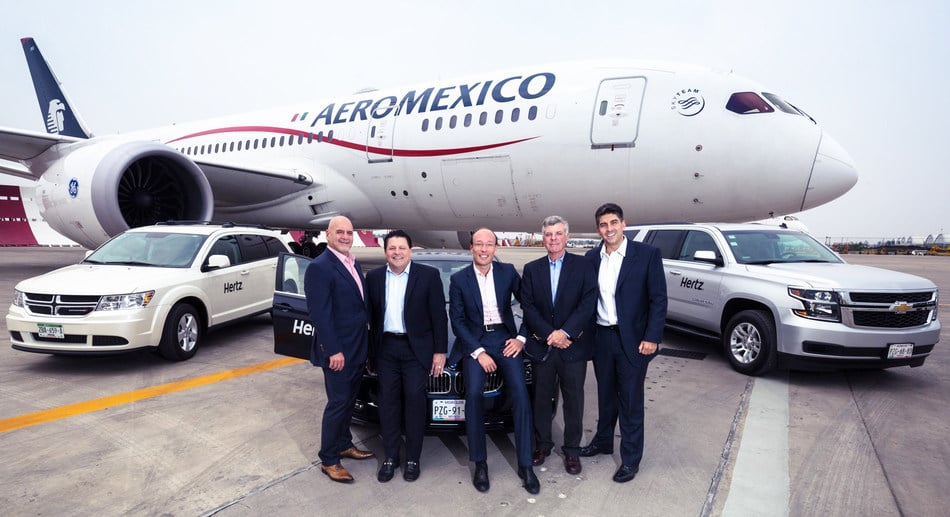 The special rates for Hertz and Firefly in Mexico are also available to customers who present an Aeroméxico boarding pass at the brands' car rental desks in airports across the country. In addition, Hertz Mexico will display Aeroméxico branding and customer offers on its website and at all of the car rental company's airport locations.
Aeroméxico is a major international airline serving more than 20 million customers, flying to 84 destinations in Mexico; North, South, and Central America; the Caribbean, Europe, and Asia.