Following the success of its 2017 event, Cruise Lines International Association (CLIA), the unified voice and leading authority of the global cruise community, has opened registration for its annual Cruise360 conference taking place in Fort Lauderdale, FL, April 17-23, 2018, at the Greater Fort Lauderdale/Broward County Convention Center.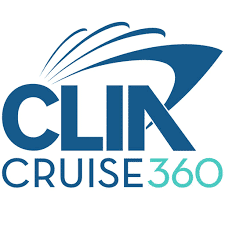 CLIA's 2017 Cruise360 conference, which took place earlier this year in April, welcomed more than 2,000 travel professionals, with travel agents representing nearly 1,100 of attendees. Next year's event will once again offer CLIA's highly rated professional development and training programs, including CLIA seminars, ship inspections, cruise line showcases, product & destination workshops, and the CLIA Marketplace Tradeshow.
"This year's Cruise360 brought together the key players of our industry and made it a can't-miss event for travel agents from around the country," said Cindy D'Aoust, president and CEO, CLIA. "Our focus has always been to bring the best possible value to our agents, cruise lines, and exhibitors for this event and in 2018 we are looking forward to building upon the excitement and achievements of this year's conference."
As the largest and only official conference of the cruise industry, the 2018 Cruise360 will offer insightful keynotes from top industry executives and executive partners. And at the annual the Hall of Fame Cruise Industry Awards, which recognizes the best and brightest of the industry, attendees will once again be wowed with surprise performances form CLIA Cruise Line Member entertainment acts.
Early-bird pricing will be available for a limited amount of time and is only open to CLIA Members for $149. For more information on how to become a CLIA Member, please visit cruising.org/joinclia.