Air Serbia today launched a non-stop service between Belgrade and Venice, connecting the two cities four times a week.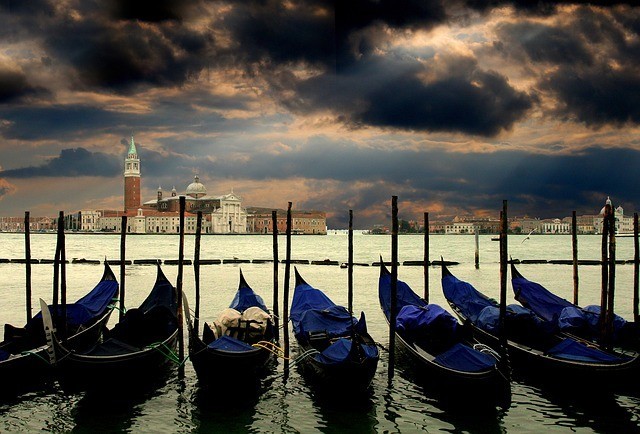 The inaugural flight, JU560, landed at Marco Polo Airport in Venice at 8:35 am, where it was officially welcomed by a water-cannon salute and a delegation led by Monica Scarpa, Chief Executive Officer of SAVE Group which manages the Italian airport.
On the flight was a VIP group headed by Zorana Mihajlović, Deputy Prime Minister of the Republic of Serbia and Minister of Construction, Transport and Infrastructure; Giuseppe Manzo, Ambassador of Italy to Serbia, and senior representatives from Air Serbia led by Dane Kondić, Chief Executive Officer.
The special inaugural flight was operated on the Airbus A319 (YU-APJ) aircraft named in honour of Dejan Stanković, the renowned Serbian footballer who resides in Italy.
Normally the service, which is scheduled for Mondays, Tuesdays, Thursdays and Sundays, will be be operated on an ATR 72-series turboprop aircraft with up to 70 seats. Return tickets on the Belgrade-Venice flight start from €134 inclusive of all taxes and charges.
Located in north-eastern Italy, Venice is known around the world for its network of canals and bridges, impressive Renaissance and Gothic architecture and historic city centre.
There are an estimated 70,000 people of Serbian ethnicity living in the catchment area of Marco Polo Airport who will benefit from the new air bridge between Venice and Belgrade.
Venice flight schedule:
| Flight No. | Origin | Departs | Destination | Arrives | Frequency |
| --- | --- | --- | --- | --- | --- |
| JU560 | Belgrade (BEG) | 07:05 | Venice (VCE) | 09:00 | Tuesday, Thursday |
| JU561 | Venice (VCE) | 09:35 | Belgrade (BEG) | 11:20 | Tuesday, Thursday |
| JU564 | Belgrade (BEG) | 18:10 | Venice (VCE) | 20:05 | Monday, Sunday |
| JU565 | Venice (VCE) | 20:40 | Belgrade (BEG) | 22:25 | Monday, Sunday |