Kavala welcomed Ellinair's first flight from Moscow with a cordial ceremony. The flight landed at "Alexander the Great" airport of Kavala at 07:55 a.m., on Friday May 26th, with 138 passengers aboard. At the airport, Russian tourists were met with a buffet offering local dishes, drinks and printed tourist material, while a dance group of the Lyceum of Greek women put a short performance and took photos with them.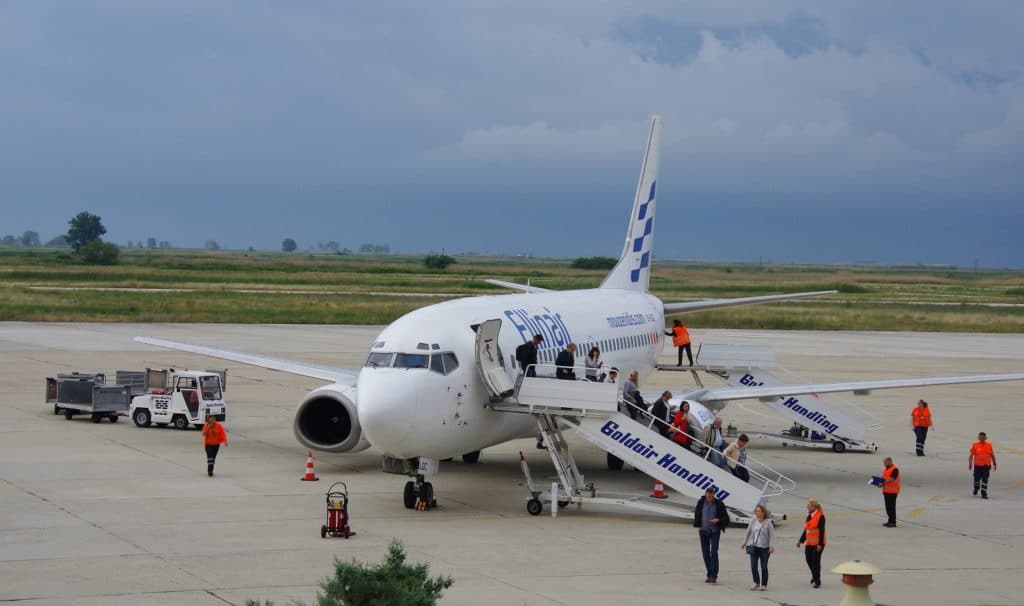 Representatives of the local government, headed by Mr. Theodoros Markopoulo, the deputy regional governor of Kavala and hotel associations in the area, welcomed the visitors and wished them a good stay in our country.
In his opening speech, Mr. Markopoulos, the vice-governor of Kavala, stressed that the Region of Anatolia-Thrace and the Regional Unity of Kavala are very happy "for the beginning that we are witnessing today", especially thanking Mr. Boris Mouzenidis, the President of Mouzenidis Group. "I want to believe that this beginning will be successful and we will then be able to record more arrivals and more satisfied visitors," said Markopoulos.
Then, Mr. Stavros Daliakas, the Director of Ellinair, gave his speech, and expressed the hope that "this day will be the beginning of a continuous development. We are planning to increase in flights to Kavala next year and not only from Russia, perhaps from Germany, as we aim to develop our network in order to offer customers more choice in Greece. "
The team of Mouzenidis Group executives in Kavala led the visitors to their buses, heading to their final final destination – Thassos.
It is important to note that this summer, Ellinair will connect Kavala with direct flights to Russia's two most important cities: Moscow and St. Petersburg.