SITA has unveiled KATE, an intelligent, robotic check-in kiosk that it believes will help reduce queues at airports.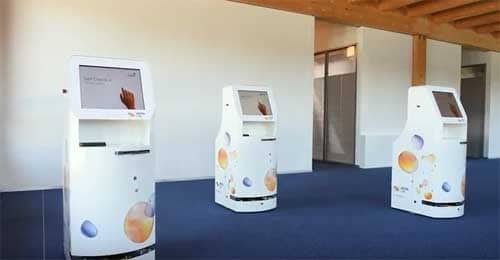 Developed by SITA Lab, which explores the future of technology in air travel, it notes that KATE will autonomously move to busy or congested areas in the airport as needed, promising to relegate check-in queues to the past.
The kiosks can also communicate through a Cloud service to ensure that the right number of kiosks are at the right position when needed, which SITA assures makes them highly responsive to changes in the airport.
The cutting-edge robotic kiosk makes use of geo-location technology to find its way through the airport. And it will use Wi-Fi to connect to vital airline and airport systems, dispensing with the need for cabling or other fixed attachments.
This allows the kiosk to move around freely across the airport terminal, using obstacle avoidance technology to avoid bumping into people or things.
KATE and her fellow robotic kiosks will automatically return to their docking stations when they are low on power or need to be resupplied with boarding passes or bag tags.