SAS is now launching "New Nordic by SAS" – a food concept whose inspiration comes from our passengers and the Nordic food philosophy where local, seasonal ingredients are key. With the focus on function, quality, taste and design, every SAS passenger will now be offered a selection of taste experiences based on fresh, local ingredients and pure flavors in new pared down packaging designed for life onboard. The concept will launch on 28 May on SAS domestic, Scandinavian and European flights.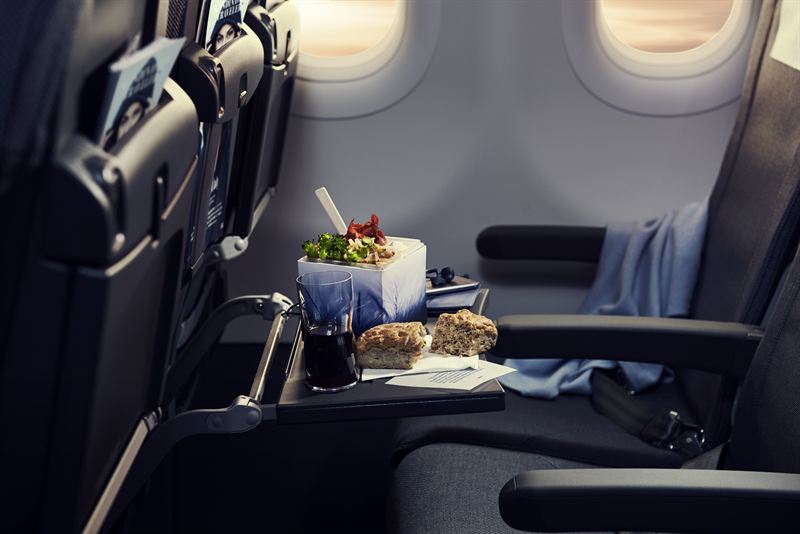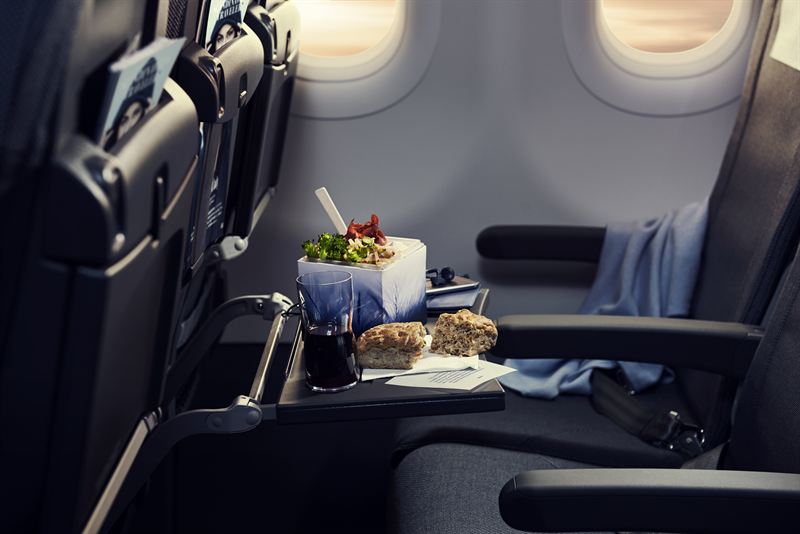 Innovation has been a driving force for SAS in all 70 years the company has been airborne. SAS is now launching a new food and drinks concept on all its domestic, Scandinavian and European flights. The concept has been developed by SAS food and drinks managers in consultation with flyers and cabin crew as part of a major update of the SAS food and drinks range that focuses on natural ingredients and local suppliers.
The new design is unique to the industry and inspired by the takeaway culture. Lunch and dinner come prepacked in a cube that makes the contents very easy to eat while continuing to work, read or watch a movie.
The new menu includes Norwegian fjord salmon, Swedish lamb and Danish veal plus locally grown vegetables from Skags Gård farm. Accompaniments such as filled muffins will also be served along with main meals. The food and drinks are now available onboard Scandinavian and European flights and are included in the ticket price.
The new food and drinks concept is part of the SAS New Experience where SAS is also upgrading all its short and medium haul flights with new cabins and high speed WiFi.
The previous snacks and drinks range consisted of premium products from local Scandinavian suppliers. Favorite products from major international brands will continue to feature in the range, but the majority of products are from some of the largest brands in Scandinavia.