Alstom has commissioned the Automatic Train Operation system on the central section of the RER A between Nanterre-Préfecture, Val-de-Fontenay and Fontenay-sous-Bois. Since 27 April, a double-deck MI09 train has been running under automatic operation, a kind of speed control, developed and supplied by Alstom. The addition of this system to the SACEM system installed in 1989 is designed to reinforce the performance and frequency of the RER A, which is Europe's most heavily frequented regional line and transports 1.2 million passengers per day. Automatic operation will be implemented progressively between now and November 2018 on the entire fleet of 183 two-level trains (MI2N and MI09) currently in circulation on line A of the RER.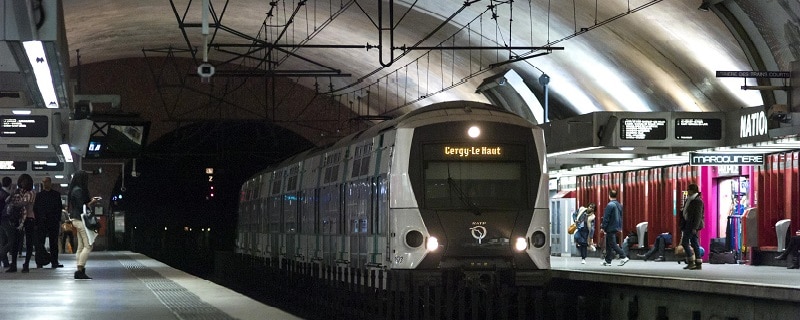 In January 2015, Alstom was selected by the RATP, the STIF and the Ile-de-France Region to develop and install the automatic operation system on line A of the Parisian RER network. The contract, worth a total of approximately 20 million euros, includes detailed studies, manufacture of the prototype and equipment for the trains, testing and project assistance.
Alstom thus takes on a real technical challenge: to install, in less than two years, an automatic control system on an existing 30-year-old system, technically complex given the interfacing with two types of existing trains. This is also the first time ever that automatic operation to be installed on heavy trains. This solution, integrated into SACEM, will improve the regularity of the line, providing time savings of approximately 2 minutes on an average journey between the stations of Vincennes and La Défense, representing an increase in commercial speed of 5 km/h.
Since 1989, the SACEM system has been ensuring the performance and safety of Line A of the RER by continuously controlling the speed and spacing of the trains. Alstom has actively participated in the development and implementation of this solution. Alstom also has also deployed solutions for SACEM in Mexico and Hong Kong.